More Than Just History and Royalty
A wandering soul, nature lover, history junkie or even a foodie, the Garh offers an array of engaging activities to choose from. Explore the desert in its myriad hues and get a glimpse into the lives of its inhabitants- the Rabaris, traditionally nomads, who came to settle in semi-nomadic ways on the outskirts of villages and small towns.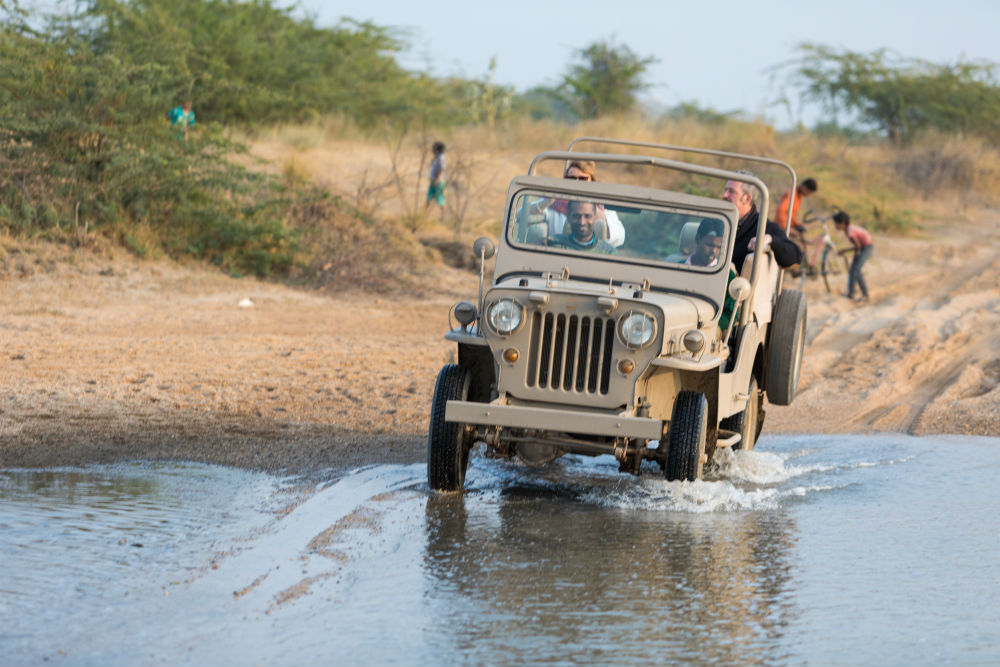 Head out for an invigorating drive into the countryside and experience the breath-taking view of the salt water pan shimmering under the desert sun. The site is also the habitat for several migratory birds and is an ideal spot for budding ornithologists. The drive also offers a glimpse into the Rabari settlements. Called Dhanis or nomads, members of this sheep-herding community can be spotted from afar due to their bright red turbans. The safari is also an ideal picnic spot with tea & snacks served at the site at sunset. The excursion is on separate payment.
Explore the enchanting lives of the Royals without even leaving the grounds of the Garh as the head of the family, Thakur Ajeet Singh ji of Chanoud takes you through the 300-year-old history of the family and the property. This complimentary tour, replete with tales of yore, takes you includes a visit to the family museum and the durbar (main hall) which houses an extensive collection of old weapons, animal skins, ancient texts, paintings, snuff boxes, silver figurines and many more fascinating antiques.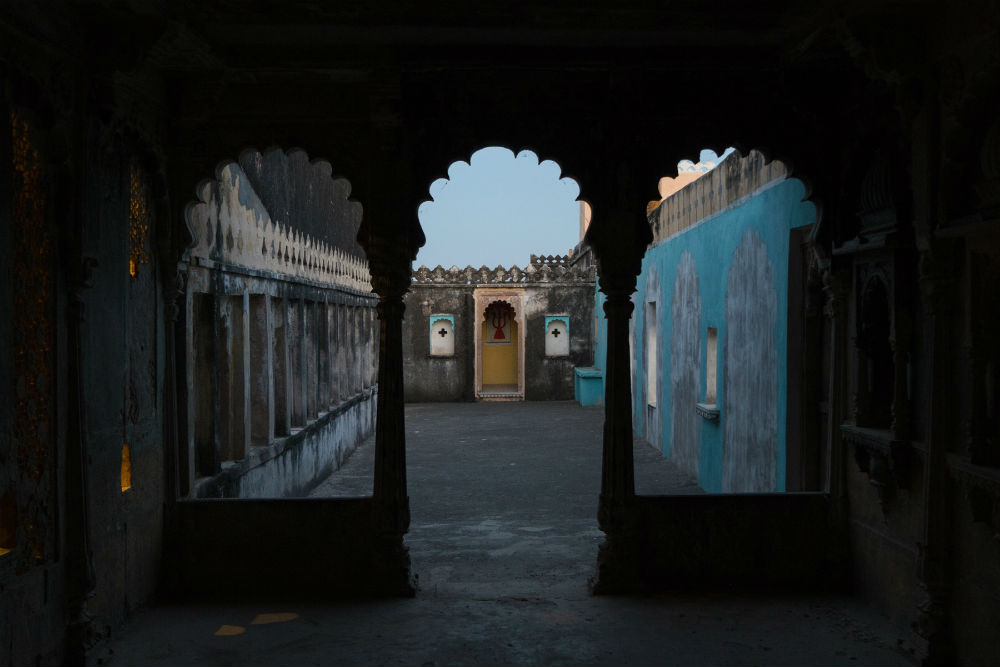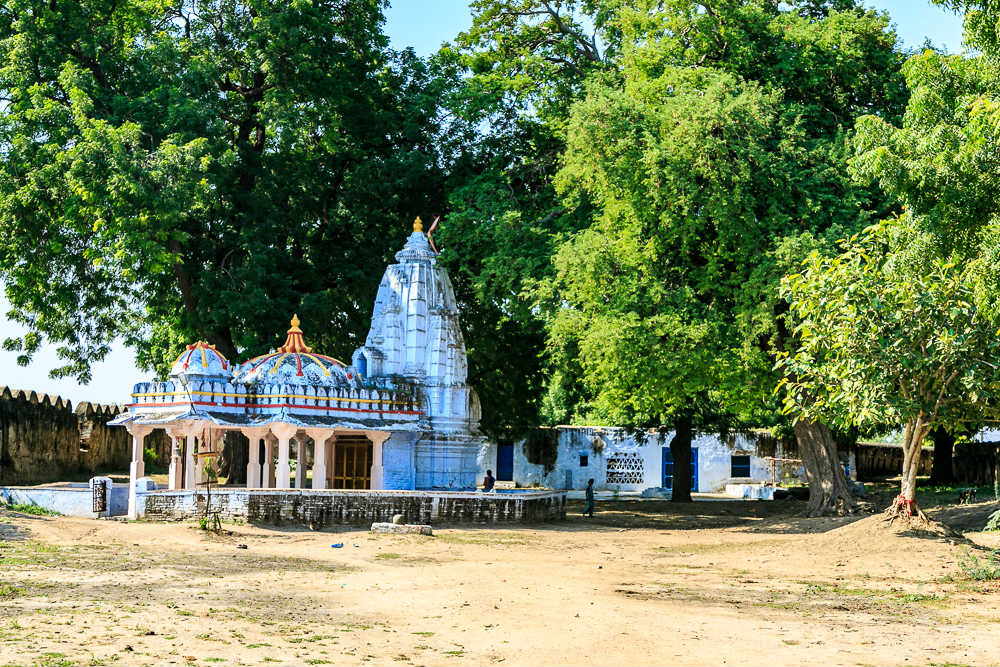 Unlike most villages in Rajasthan today, Chanoud village has not yet fallen prey to rampant commercialisation and retains its traditional charm. A retired headmaster from the local school takes you for the walk, which weaves its way through historical temples, the local school, and the shops of artisans who continue to make each item by hand, following in the footsteps of their ancestors. On the way, you might spot the Rabaris, known for their vibrant dress, jewellery and crafts.
Festivals form an integral part of our lives in India. Whether it is the festival of colours- Holi, the festival of lights- Diwali, or a festival celebrating the monsoon season- Teej; each festival brings with it a unique form of celebration, song, dance and general fun and frolic. At the Garh, the family invites the guests to dress up in complimentary traditional festive attire and be a part of the festival celebrations, complete with the various rituals.
The guests are a part of the prayer ceremony in the family temple, conducted by the family priest, who has been with the family for generations. This is followed by merriment marked by the splash of colour, singing and dancing or bursting of firecrackers, as the occasion demands. A traditional meal offers an apt end to the celebrations, as sweets and treats distinct to the festival are offered. Be a part of the immensely popular celebrations at the Garh and take home an unforgettable experience.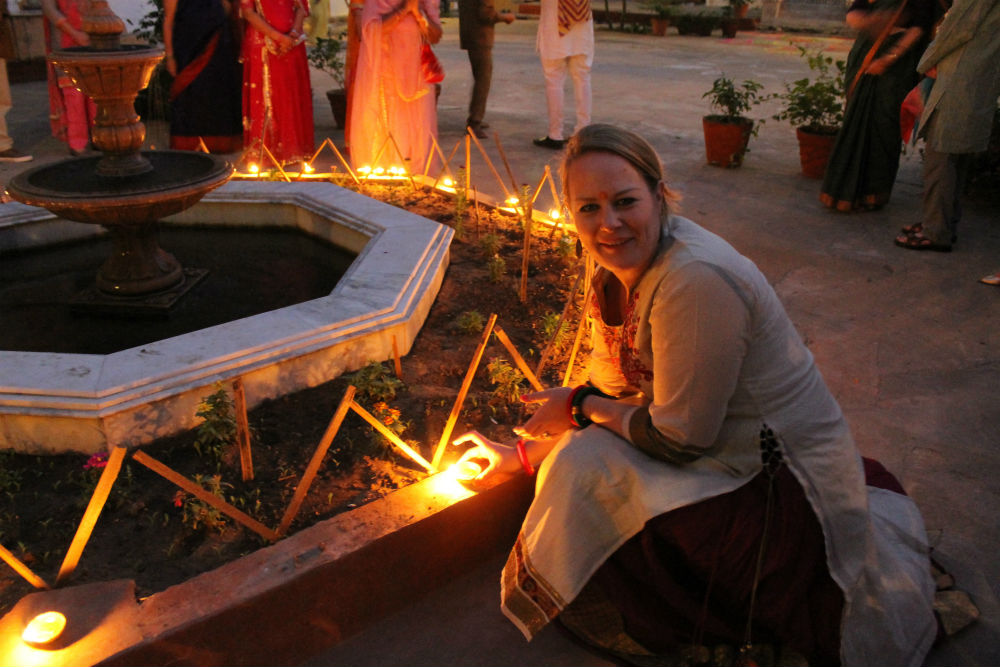 Plan an Unforgettable Stay at Hotel Chanoud Garh!