Beautifully preserved forts featuring striking traditional architecture have transformed into the most popular hotels to stay in India. These accommodation options allow travelers to immerse themselves in the royal history of the country while enjoying real luxury and exciting activities. Here, we have created a list of the top 10 fort hotels in India you can book to stay at on your next visit.
List of Top 10 Fort Hotels in India
Experience the best of both worlds with a stay at one of India's top 10 fort hotels. Immerse yourself in history and culture while enjoying modern-day comforts.
1. Hotel Chanoud Garh, Jodhpur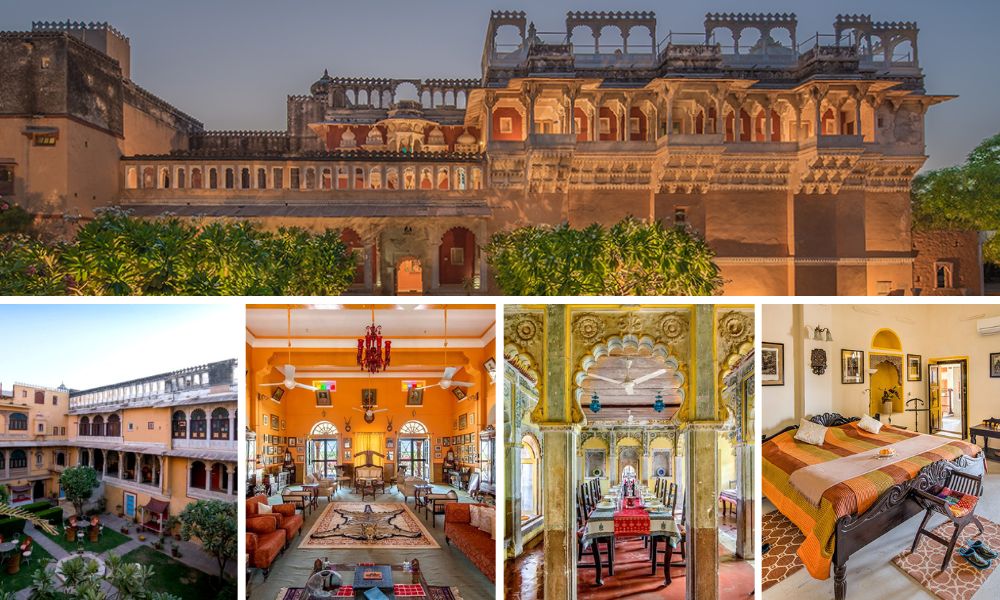 Chanoud Garh is one of the best fort hotels in Rajasthan, Steeped in rich history, this hotel is a 300-year-old fort palace that today sets the bar for next-generation India by providing outstanding heritage accommodation. It meets the requirement of every traveler by providing customized experiences. Delightful cuisines are prepared using every ingredient sourced from an organic farm.
Outings to the Chanoud Garh Fort, Chanoud Lake, and the old family temples would help you discover the bright colors of the beautiful Indian state of Rajasthan. We recommend exploring the Balwdi (stepwell for drinking water) where people in former years used to harvest water. Meeting the colorful Rabaris and farmers of Chanoud Village will make you soak up everyday life in Jodhpur.
2. RAAS Devigarh, Udaipur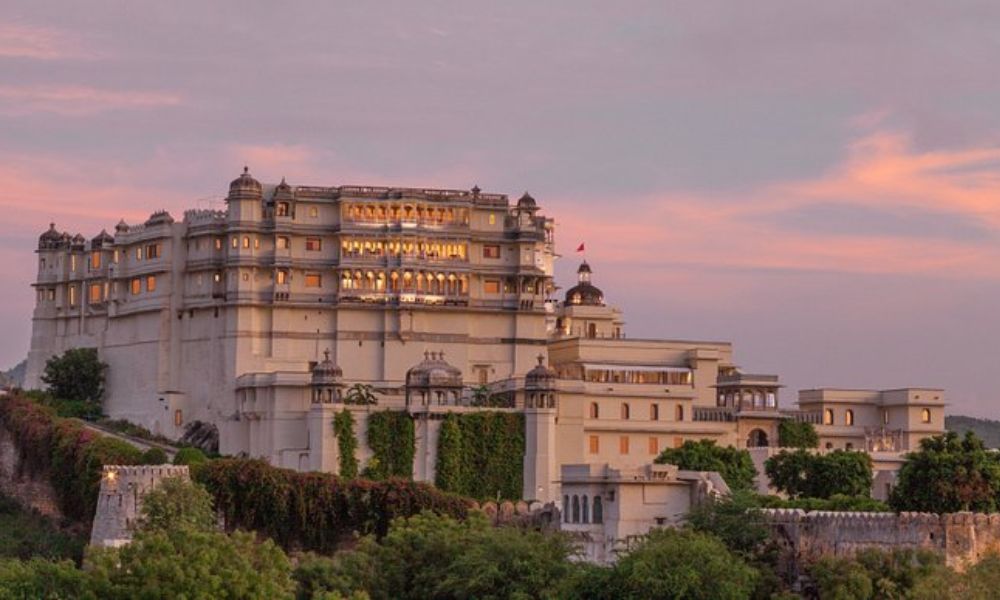 Once used to be the home of the rulers of Delwara in the 18th century, RAAS Devigarh is now a boutique luxury hotel. Nestled in the Aravali Hills, the hotel shows serene landscaped gardens and decorative styles. From a swimming pool to a visit to must-see places and delightful views, RAAS Devigarh offers an array of activities to enjoy.
3. Ramathra Fort, Sapotara
Located on a hilltop 60 km from Ranthambore, Ramathra Fort provides 4-star accommodations. From rooms, you can enjoy the stunning views of the countryside, the lake, and Kalisil Lake. Refreshing full-body massages by local village masseurs will remove all your stress and tiredness. Culinary delights are prepared using fresh farm produce.
4. Bujera Fort, Udaipur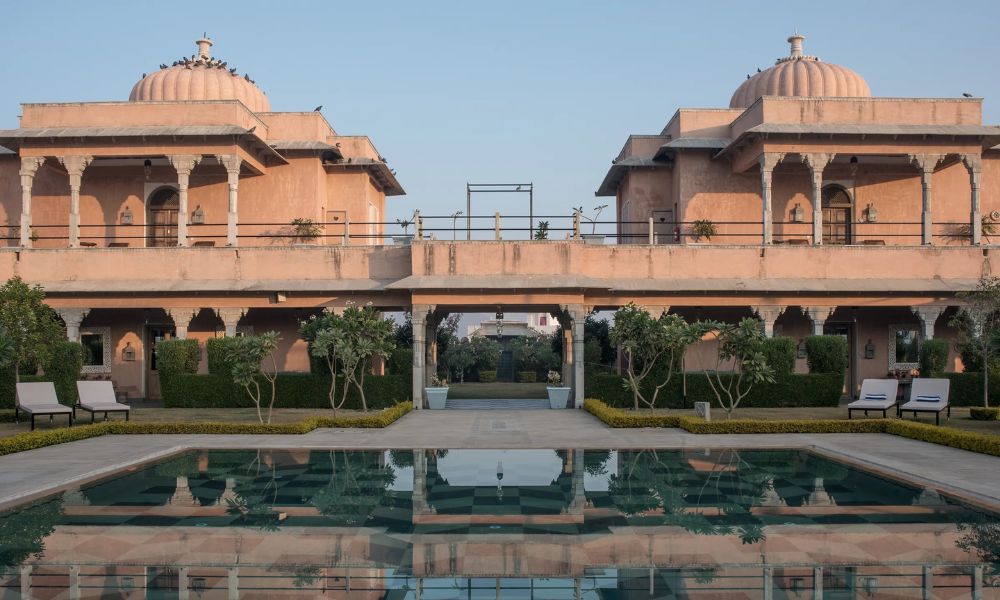 Located in the city of Udaipur, known as the Kashmir of Rajasthan, Bujera Fort is a beautiful and luxurious fort hotel in India. This hotel is tucked up in the Aravalli Hills and designed considering tradition. It features an incredible collection of artwork and 86 hand-carved stone columns.
5. Umaid Bhawan Palace, Jodhpur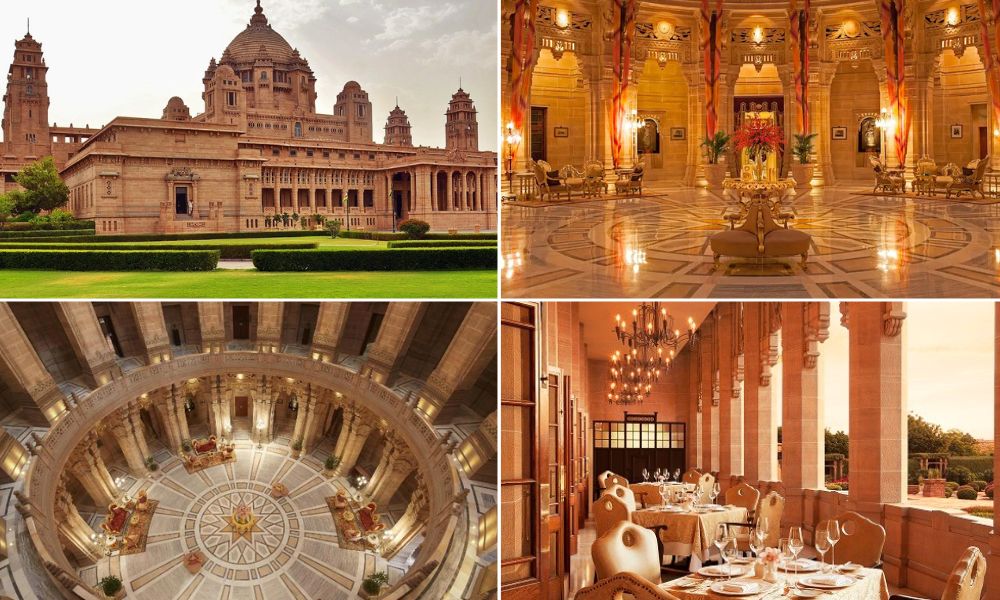 Built between 1928 and 1943, Umaid Bhawan Palace Hotel is India's one of the largest residences of the royal family having 64 classy rooms. This heritage hotel is managed by the Taj group of hotels since 1972 and is an ideal combination of Western and Eastern architectural styles.
6. Ahilya Fort Heritage Hotel, Madhya Pradesh
Formerly, the base of Maharani Ahilyabai Holkar, Ahilya Fort Heritage Hotel is a majestic fort in Maheshwar in central India with 19 rooms, set in 6 buildings of the 18th century. Prince Richard Holkar creates every day's fixed menu while considering guests' dietary restrictions or allergies.
7. Neemrana Fort-Palace, Alwar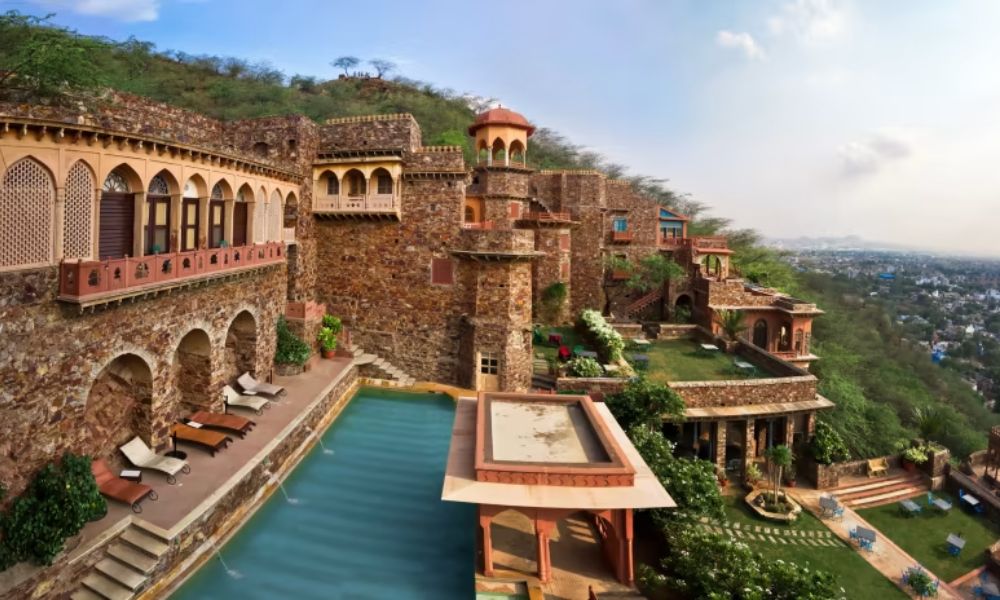 Built-in 1464, this 15th-century heritage hotel in Alwar is situated on the Delhi-Jaipur highway. Restored from ruins, Neemrana Fort-Palace acts as an ideal weekend getaway for guests who appreciate accommodation steeped in rich Indian history. The 18th-century Neemrana Stepwell is a marvel to behold.
8. Fort Rajwada, Jaisalmer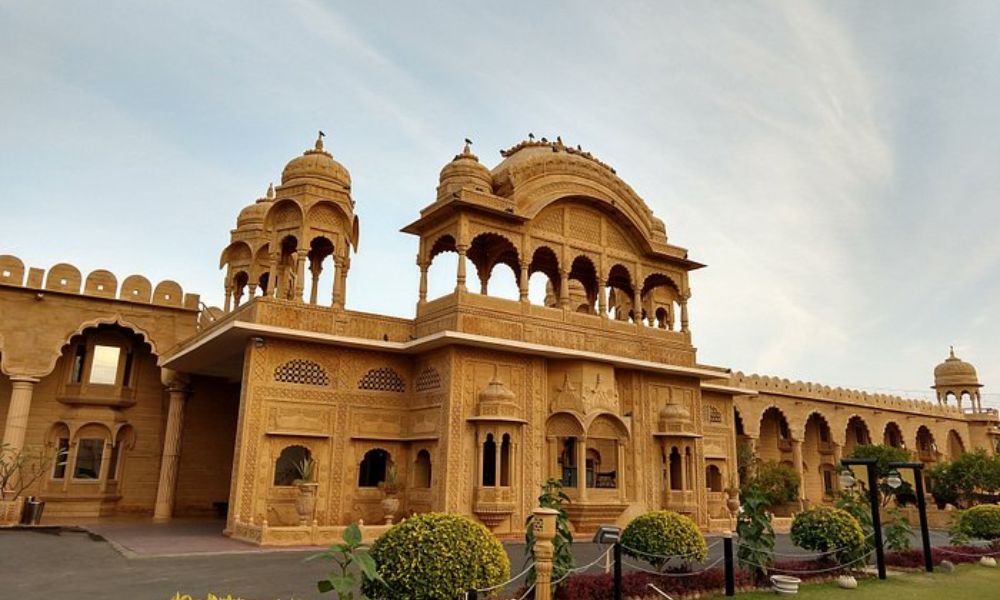 Featuring the perfect blend of classical and modern amenities, Fort Rajwada is one of the elegant heritage hotels in the princely state of Rajasthan. City tours, camel and jeep safari, an adventure of dunes, and imperial opulence will make your stay special.
9. Shiv Niwas Palace, Udaipur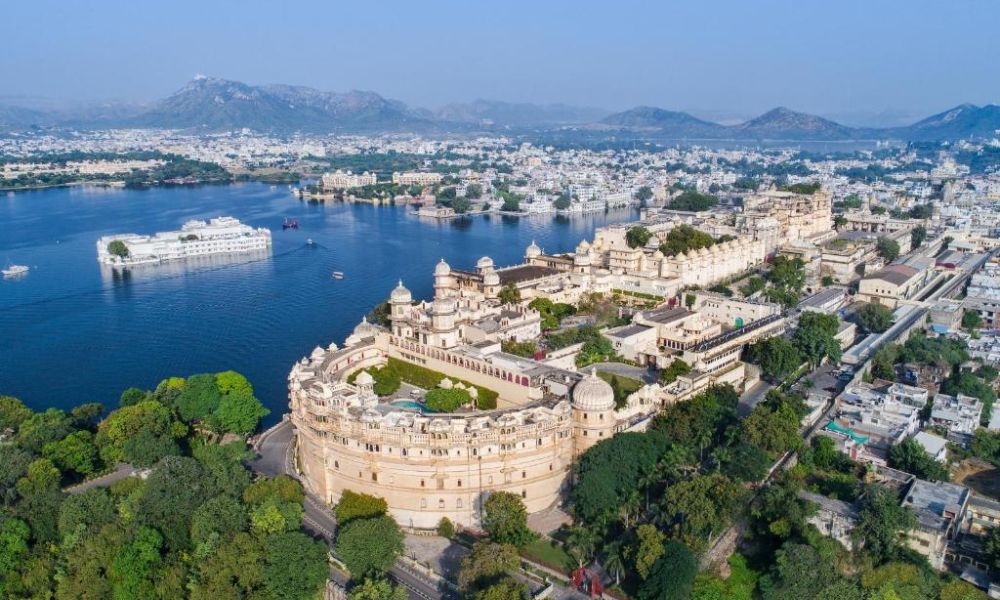 This 20th-century palace is an architectural marvel designed in a crescent-shaped structure. Earlier it was in the reign of Maharana Fateh Singh and today transformed into a heritage hotel with world-class luxury amenities.
10. Hotel Taj Hari Mahal, Jodhpur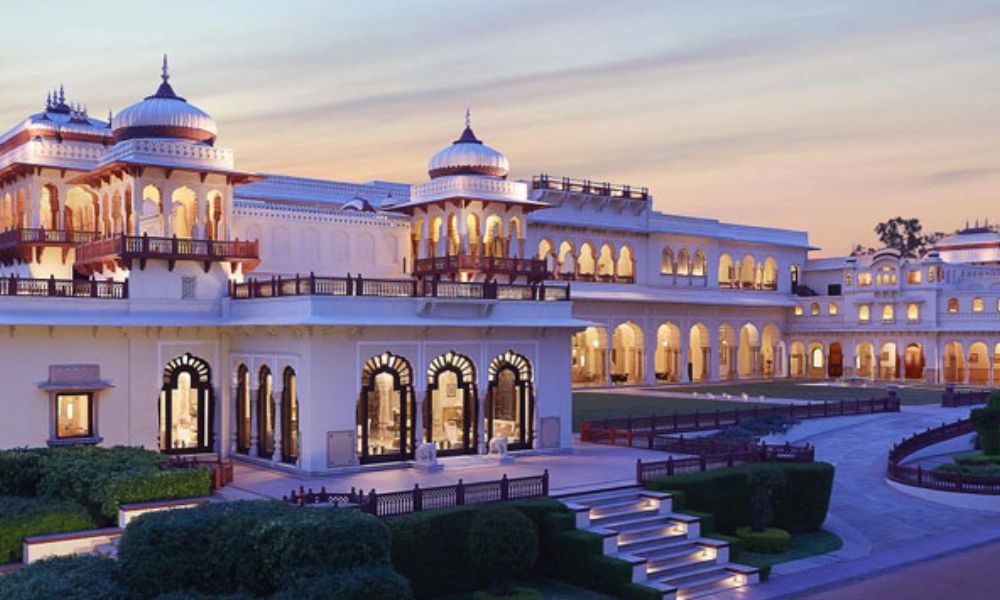 This is Jodhpur's one of the finest heritage hotels spread over six acres of land. This 21st-century palace is recognized as a five-star hotel for providing luxurious accommodations and state-of-the-art facilities and services. Alongside accommodation, it provides a wedding venue, banqueting, and conference facilities.
Related: Luxury in the Land of Kings: Top 10 Hotels in Rajasthan