Searching for the historical monuments in India holding hundreds of years ago history? Here, we have curated the list of the top 10 fort palaces in India you can visit.
1. Chanoud Garh, Jodhpur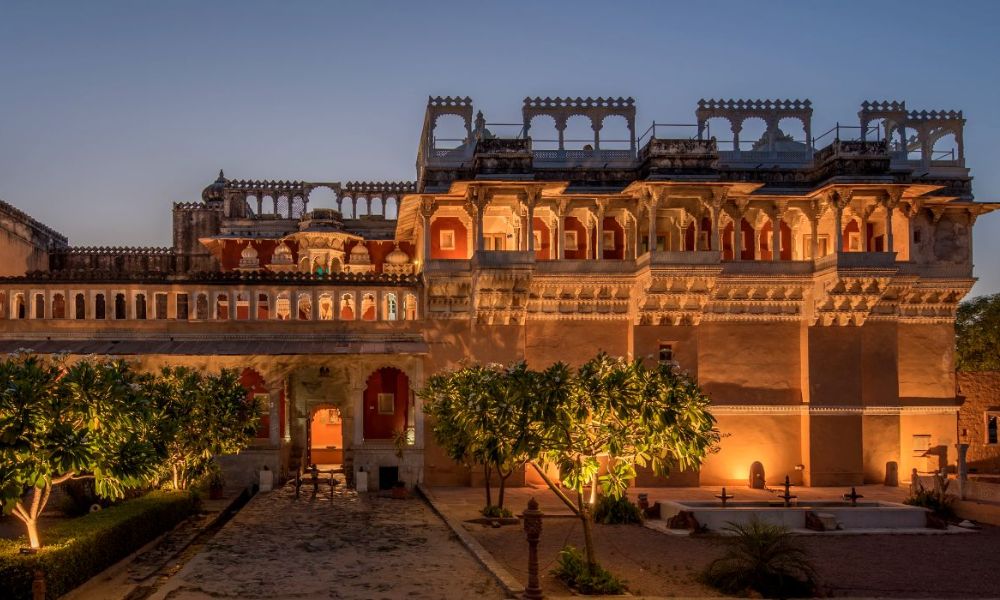 This is a famous three-hundred-year-old fort palace, which was once a prominent Jagir of the Mertia Rajputs. It was given to Thakur Anoop Singh Ji in the 1700s. Then, it came under the Jodhpur rule in the war between Rana Chunda of Mewar and Rao Jodha of Marwar in 1453 when Godwar Jagirs were provided to Jodhpur.
Chanoud Garh fort palace in Rajasthan is now turned into India's one of the top heritage hotels providing bespoke experiences. From accommodation to local cuisine and exciting activities, you'll get everything here.
2. Amber Fort, Jaipur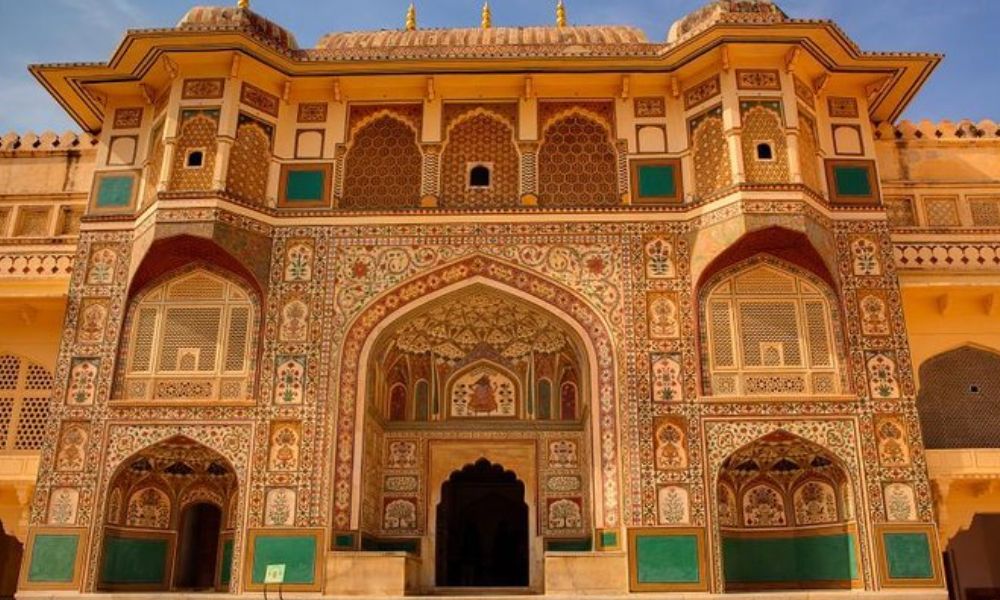 Located almost 11km from Jaipur, Amber Fort was made of white marble and red sandstone. It is declared a UNESCO World Heritage Site for its eye-catching magnificence reflected in mirrors, precious stones, and carvings.
3. Taj Lake Palace, Udaipur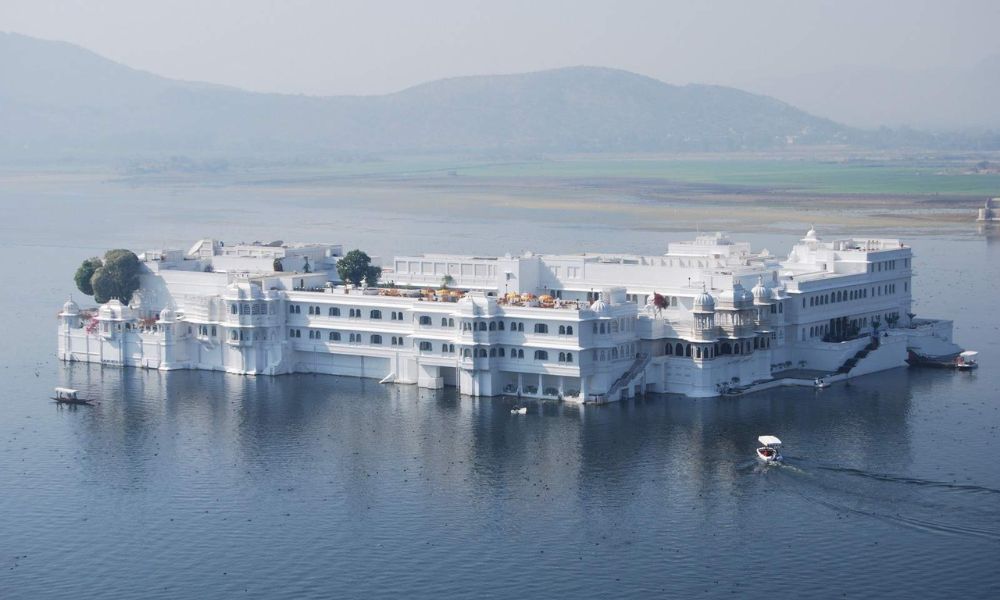 Built by Maharana Jagat Singh, Lake Palace floats on the lake and is cast in the shooting of the James Bond film, Octopussy. This palace is now transformed into a heritage hotel having 17 grand suites and 66 luxurious rooms. Staying in this palace provides the best royalty experience.
4. Ujjayanta Palace, Tripura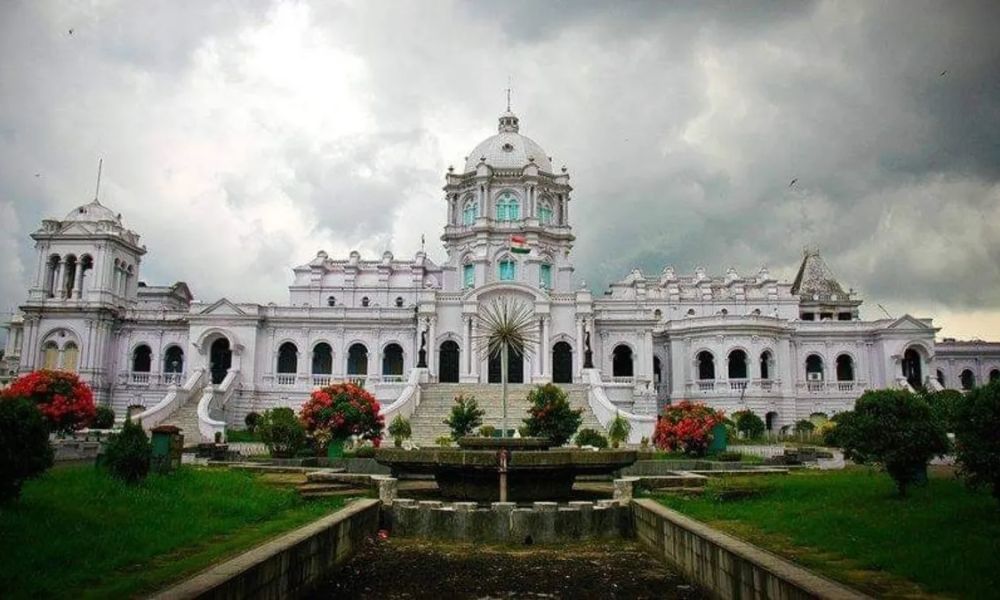 Named by Nobel Laureate Rabindranath Tagore, the Ujjayanta Palace is located in the heart of Agartala city. It was built by the Tripura king between 1899 and 1901, and then the Tripura government purchased it from the royal family in 1972-73.
5. Golconda Fort, Hyderabad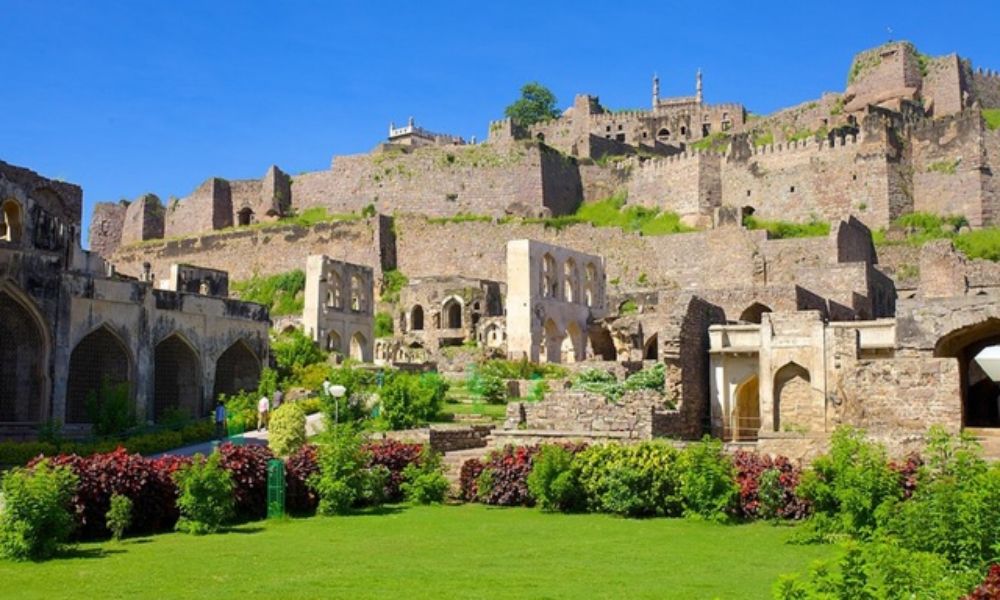 Built by the Rajah of Warangal in the 13th century, Golconda Fort was originally built using mud to protect the Kakatiya Empire from the West. Here, you'll see a 400-years old African Baobab Tree, known as "Hatiyan ka Jhad." There are 23 diamond mines. Kohinoor used in the crown of Queen Elizabeth II, was also obtained from one of these mines.
6. Mehrangarh Fort, Jodhpur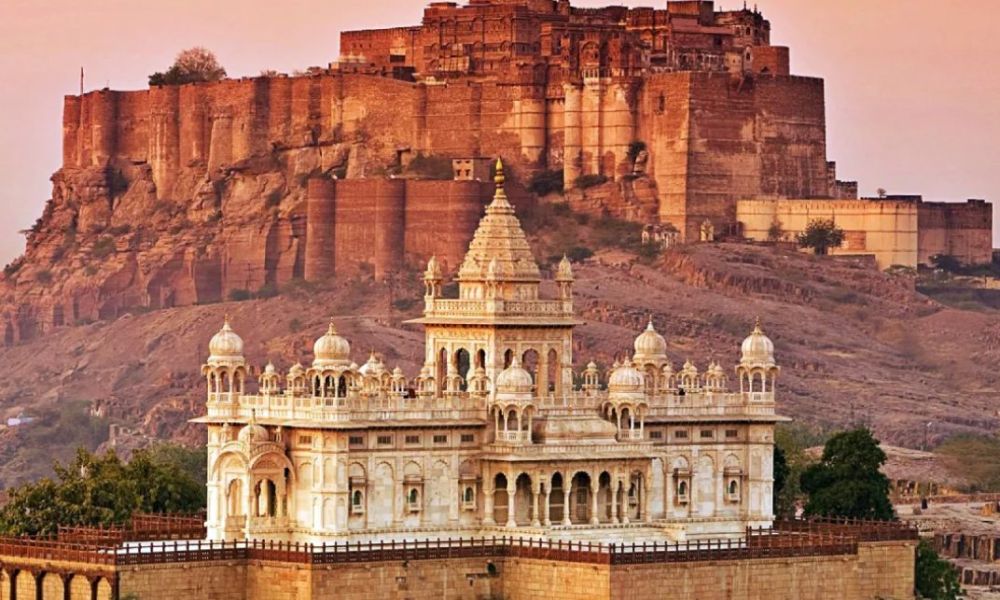 It is one of the most popular and well-maintained forts in India spread over 5km of land and placed on a 125m high hill on the outskirts of Blue City 'Jodhpur'. It is an abode to numerous famous palaces like Zenana Mahal, Jhanki Mahal, Moti Mahal, Sheesh Mahal, Takht Vilas, and Phool Mahal.
7. Lohagad Fort, Lonavala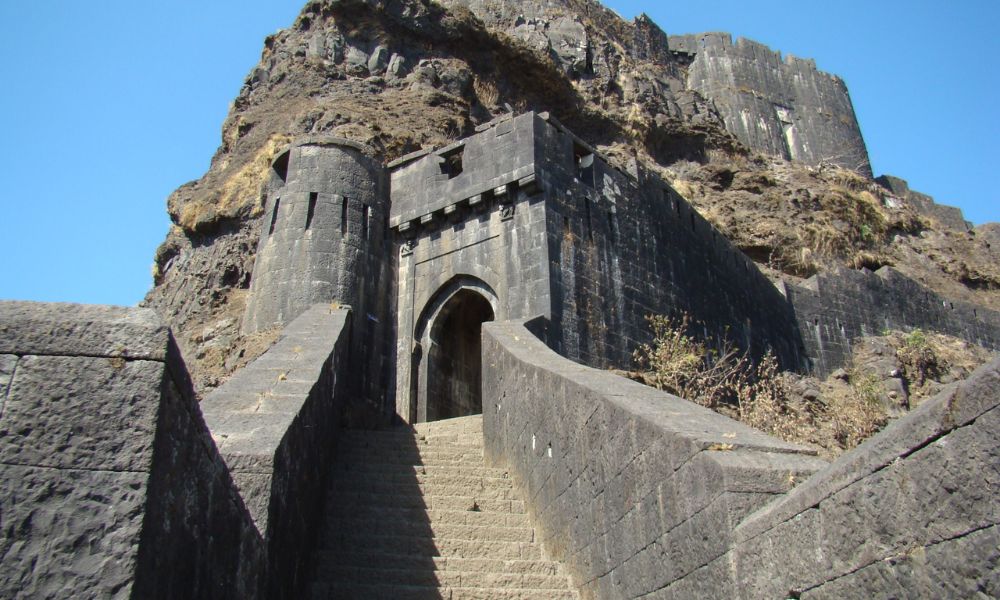 Located in Pune's one of the most prominent hill stations – Lonavala, the Lohagad Fort was built in the 14th century. It is considered India's one of the strongest fort. The fort truly justifies its name as it stands tall and strong despite numerous battles. This is one of the best destinations for adventure seekers, and history lovers.
8. Mysore Palace, Karnataka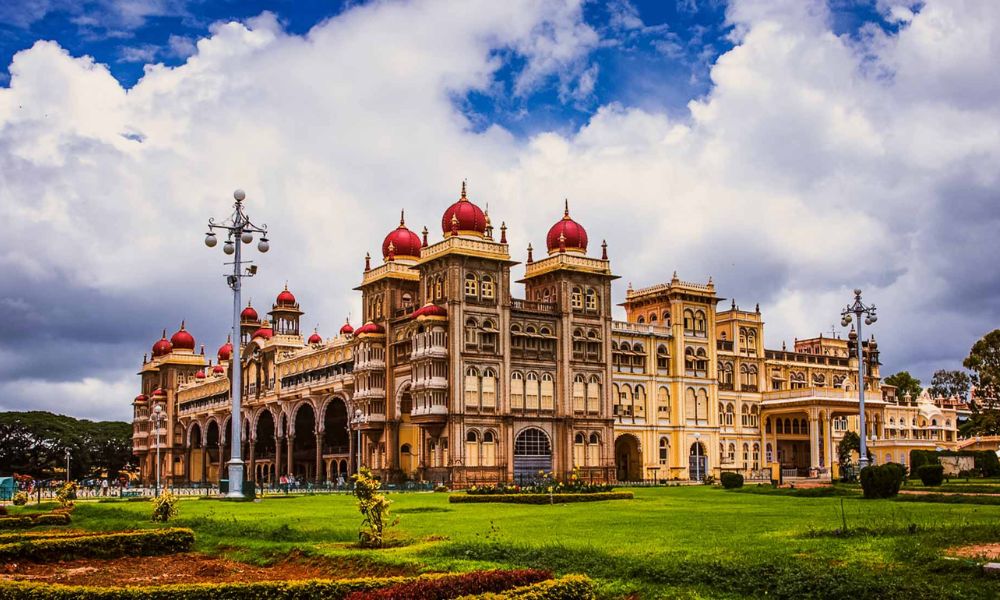 Mysore Palace or Amba Vilas Palace, was built in 1912 and consists of a perfect blend of Saracenic and Hindu features. The palace was built in the Indo-Saracenic style and is regarded as Karnataka's top tourist destinations. Formerly, it was the official abode of the Wadiyar dynasty.
9. Agra Fort, Uttar Pradesh
Located on the banks of river Yamuna, the fort was constructed by Emperor Akbar in the 16th century. This was India's first grand Mughal fort from where four generations of Mughal emperors ruled. It is built of red sandstone. In 1983, the fort was mentioned in the listing of a UNESCO World Heritage Site.
10. Chittorgarh Fort, Rajasthan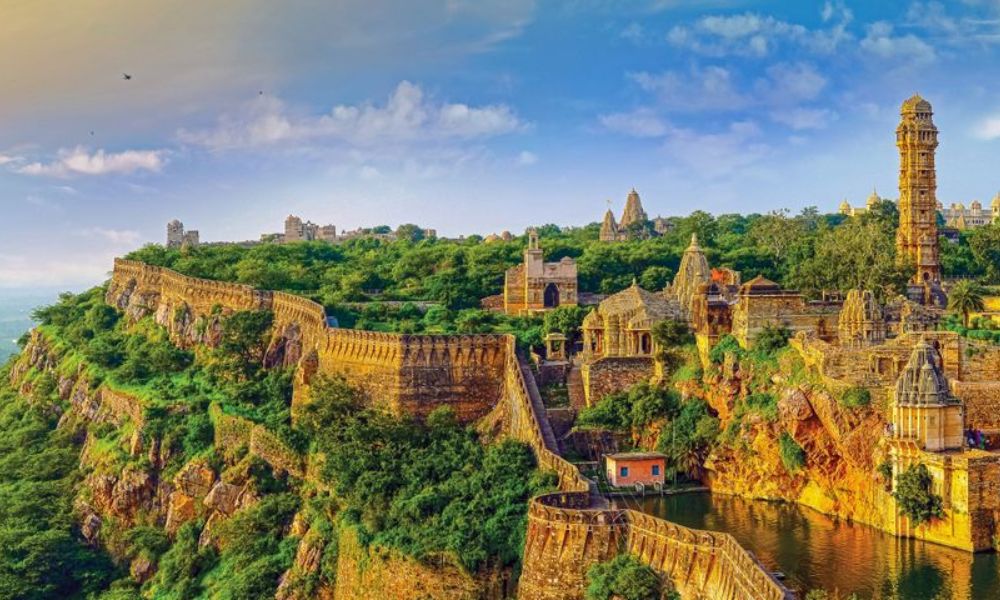 Considered one of the largest forts in India and the greatest fort in Rajasthan, Chittorgarh Fort spreads across 700 acres. Mewar kings ruled from here for 8 centuries until Mughal Emperor Akbar captured it in 1568. Towers, old palaces, a reservoir, and temples are the top attractions of this fort.