Do you want to make your wedding days important and memorable? Why not organize your wedding parties in different famous forts of India? Here, we have curated a list of the top 10 forts in India for weddings and associated events.
List of 10 Stunning Forts in India for Wedding
Discover the top 10 forts in India for weddings. From royal palaces to ancient strongholds, these stunning venues offer the perfect blend of history, romance, and luxury for an unforgettable celebration.
1. Chanoud Garh, Jodhpur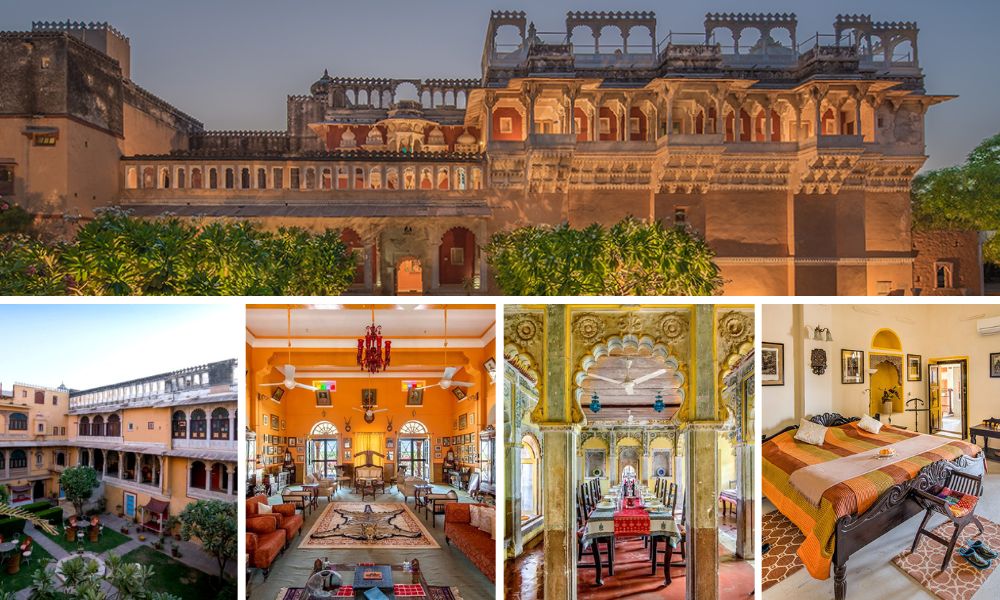 Chanoud Garh is the best fort in Rajasthan for weddings, this 300-year-old fort has been known as India's one of most romantic destinations and a heritage fort. Whether coming here to host a wedding, escape from the mundane life, or just experience the adventurous lifestyle with loved ones, this fort has something to offer you.
A relaxing candlelight dinner on the breathtaking rooftop with an array of tasty wines and the heart-touching aroma of roses wafting in is completely awe-inspiring. Many couples enjoy a romantic vacation here that channels the romanticism of the scenic Thar Desert in its unique grandeur.
2. Umaid Bhawan Palace, Jodhpur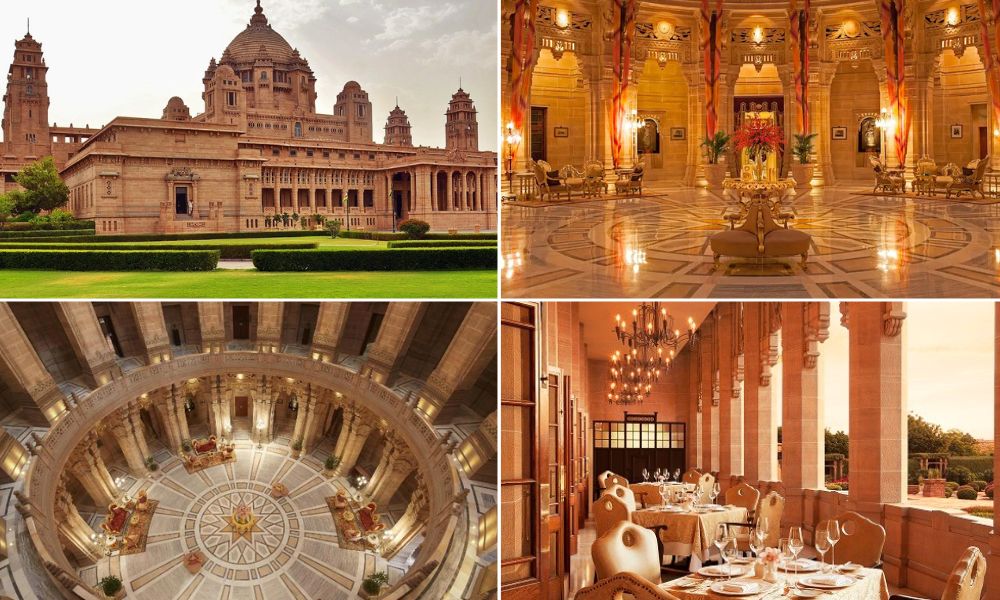 Designed by renowned Edwardian architect Sir Henry Vaughan Lanchester, Umaid Bhawan Palace is one of the best wedding destinations where Elizabeth Hurley and Arun Nayar, Priyanka Chopra, and Nick Jonas tied a node of the wedding. There are about 64 suites that can accommodate about 900 people. The appealing Marble Pavilion is best for pheres.
3. Alila Fort, Bishangarh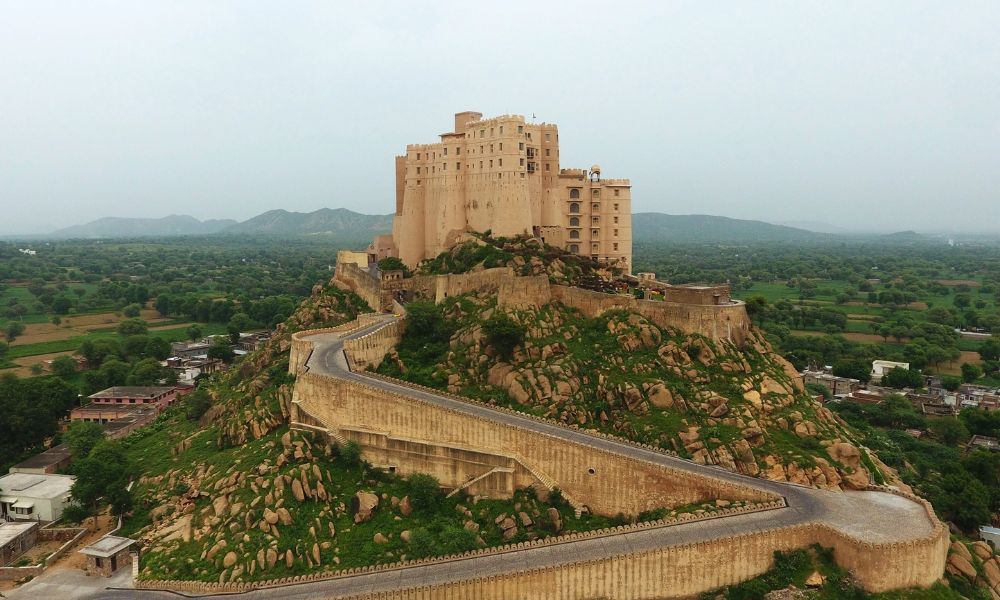 A 230-year-old fort with 59 rooms and suites adorned in Rajput and Mughal aesthetics for the most impressive photography. The Baori is an ideal spot for mid-sized celebrations of about 200 people, however, you can pick the spot of Nazaara for cocktail dinners. Darbar, a classic ballroom is perfect for up to 75 to 100 guests.
4. Six Senses Fort Barwara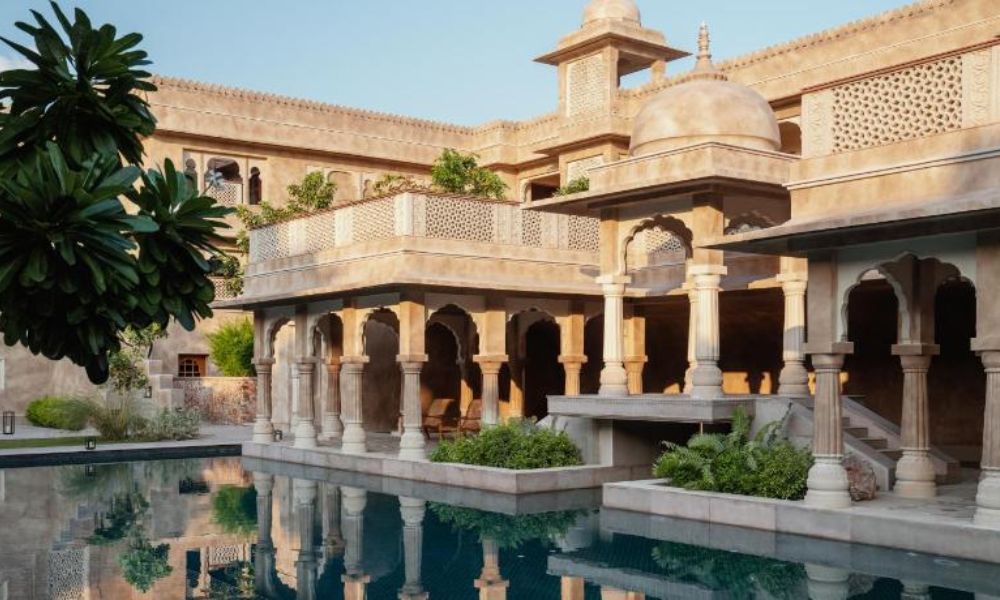 This is a 14th-century fort where Katrina Kaif and Vicky Kaushal recently got hitched. Originally owned by a Rajasthani royal family, this fort has 48 suites overlooking the countryside. There are so many activities to keep the wedding celebration engaged.
5. Mehrangarh Fort, Jodhpur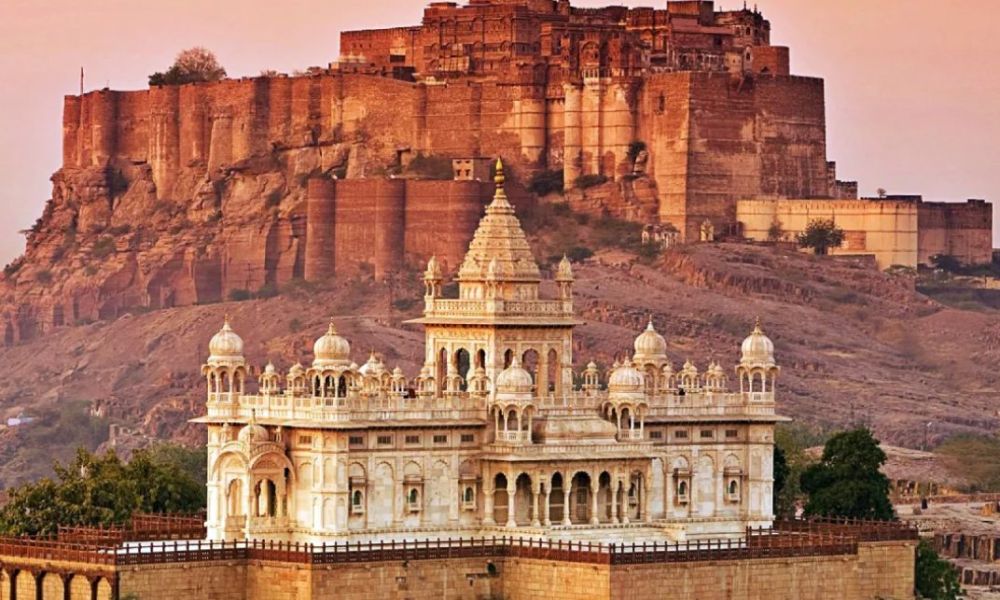 Also known as the Citadel of the Sun, this grand 14th-century fort is made up of red sandstone and is located 125m above the blue city of Jodhpur. Priyanka Chopra and Nick Jonas had their sangeet ceremony at this India's most popular fort.
6. Amber Fort, Jaipur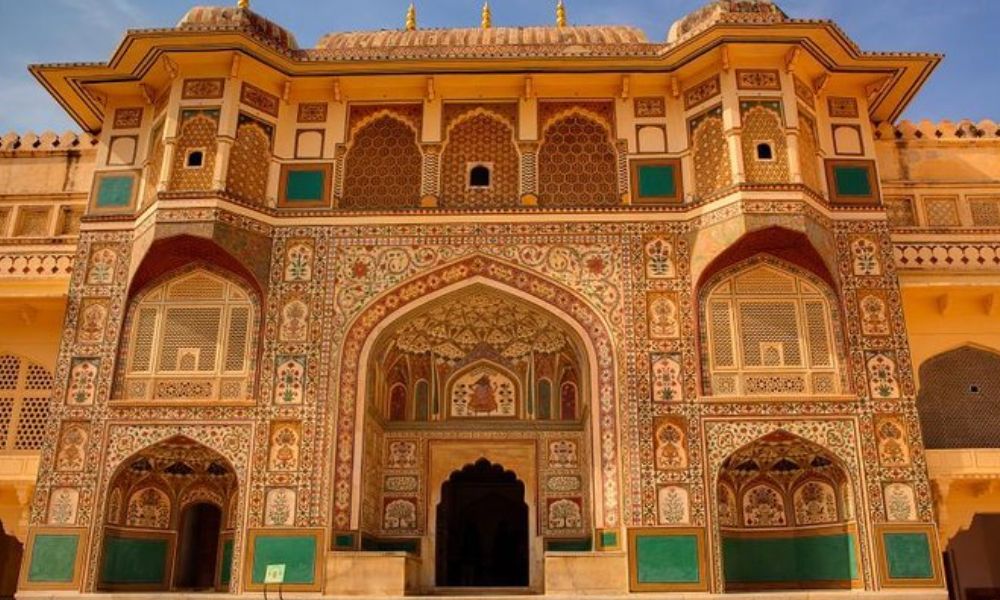 Featuring the picturesque view of the beautiful lake, the Amber Fort in Jaipur is an awesome fort in India for organizing various wedding celebrations. This magnificent white marble pavilion structure is classified into numerous mandir primarily Jas Mandir also known as Jai Mandir and the hall of private audience.
7. Fort Rajwada, Jaisalmer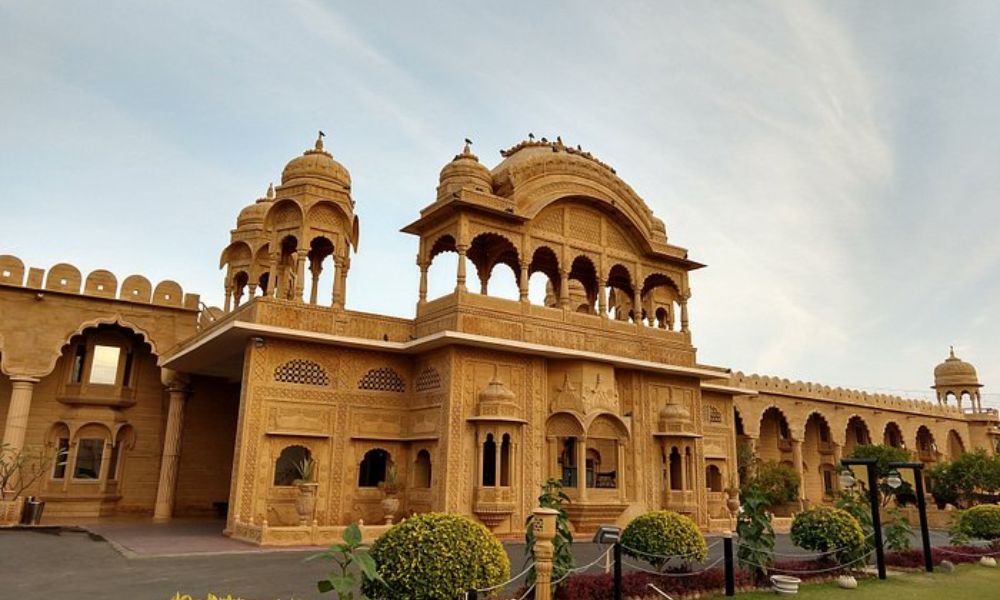 Keep holding the hospitality of Jaisalmer with 5 suites, 4 mini suites, and 90 rooms, Fort Rajwada provides the real experience of Rajputana royalty between the serenity of the desert. Rooftop sunset bar and pool-side barbeque, a lot more is there to keep your wedding celebrations going on.
8. Tijara Fort, Alwar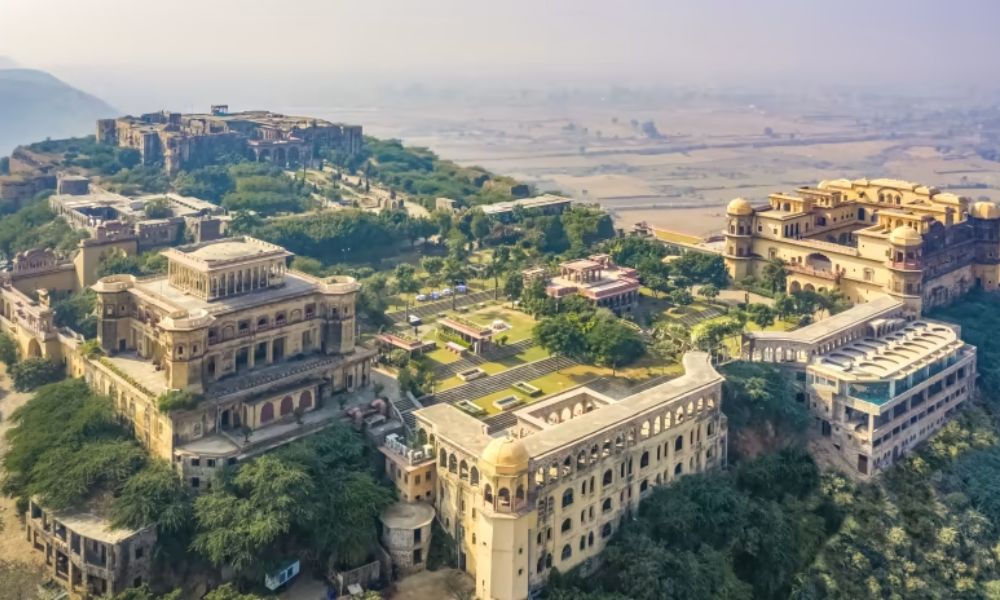 This fairy-tale fort palace has beautiful rooms adorned by India's finest artists with seven terraced gardens providing a magnificent view of the surroundings. The architectural styles are inspired by Yin-Yang energies like the Mardana part for kings (Maharajas) and rani-mahal for royal ladies.
9. Mundota Fort and Palace, Jaipur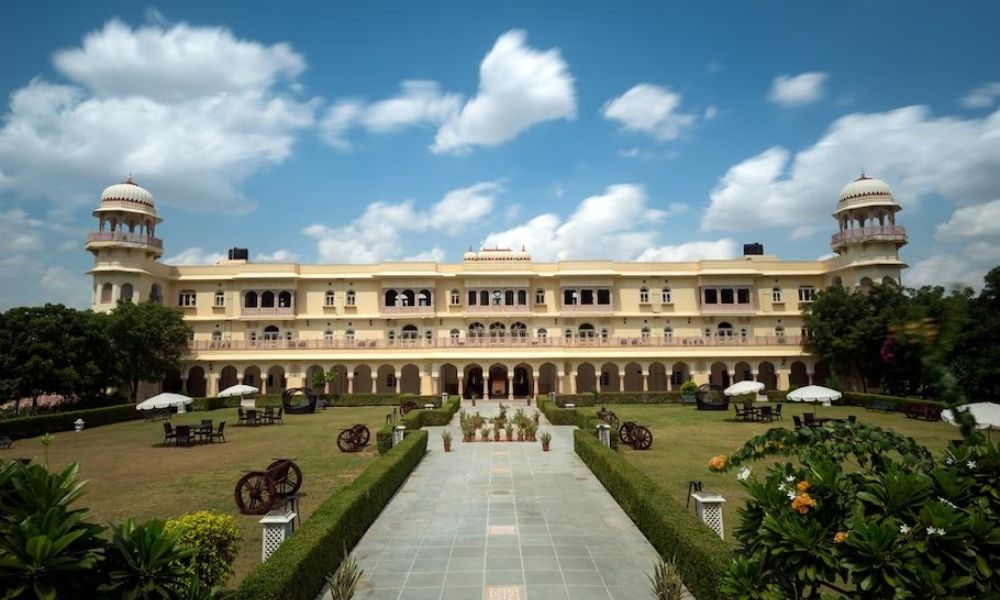 This is a 450-year-old fort and palace with 125 luxurious rooms located amid a 20 acre private estate. The palace is a perfect blend of Rajput and Mughal architecture and has exquisite beauty. There are 12 different venues to be booked for different wedding events and other functions. This breathtaking and massive fort has been host to celebrities, discerning travelers, and artists.
10. Khimsar Fort and Dunes, Jodhpur
Located among the mysterious Khimsar sand dunes, this royal fort of Khimsar is perfectly combined with the possibility of a desert adventure. The Indian government has presented the National Grand Heritage Award on this fort. While organizing your wedding events here, you and your guests can visit the weaver, stone mason, potter, and local goldsmith.
Related: Love in Stone: Uncovering Top 10 Romantic Forts in India