If you are one of those who love royal and Bollywood style wedding celebrations, then what could be better than a fort destination wedding in India where royalty is included in every function and moment? You can create your own history by hosting your dream wedding in any of the following top 10 heritage Forts in India for weddings.
List of 10 Best Heritage Forts in India for Wedding
Explore the unique charm of each fort and get inspired for a fairytale wedding experience that will transport you back in time.
1. Chanoud Garh, Jodhpur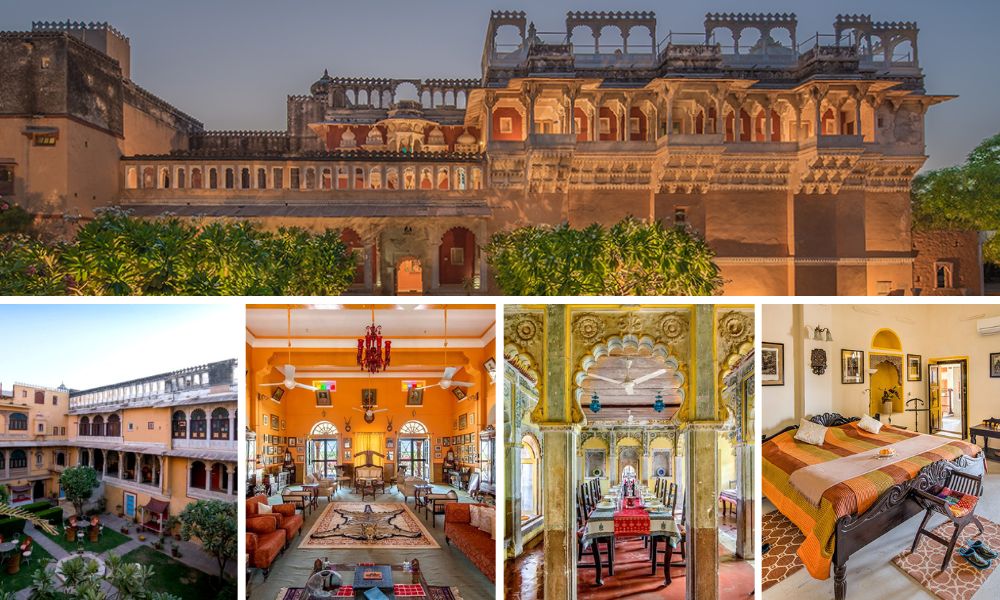 This 300-year-old well-preserved fort palace of the Blue City of Jodhpur will give you an authentic taste of Rajputana hospitality. Fort Chanoud Garh is one of the best romantic forts in Rajasthan and has a unique blend of heritage charm and rustic appeal.
The spacious and elegant rooms are elaborated with traditional accents where would-be couples and their guests can have tranquil serenity. An exciting Jeep Safari is a perfect activity for outdoorsy couples. You will move back to the earlier time of Kings and Queens when walking hand-in-hand during the Chanoud Village walk.
2. Neemrana Fort, Alwar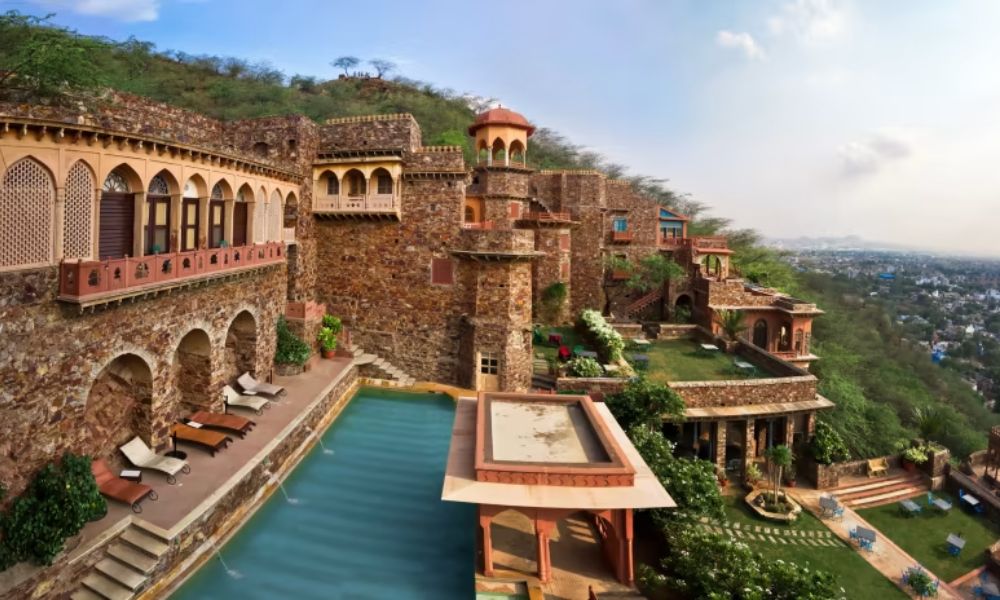 This 15th-century fort palace is a well-maintained heritage of Rajasthan located near the Delhi-Jaipur highway. This is India's one of the best wedding fort with 72 rooms and suites which can accommodate 150-300 people. Alongside plenty of space, 2 pools, a first-ever zip-line, an ayurvedic spa, hanging gardens, and lots more are there all on a negotiable budget.
3. Umaid Bhawan Palace, Jodhpur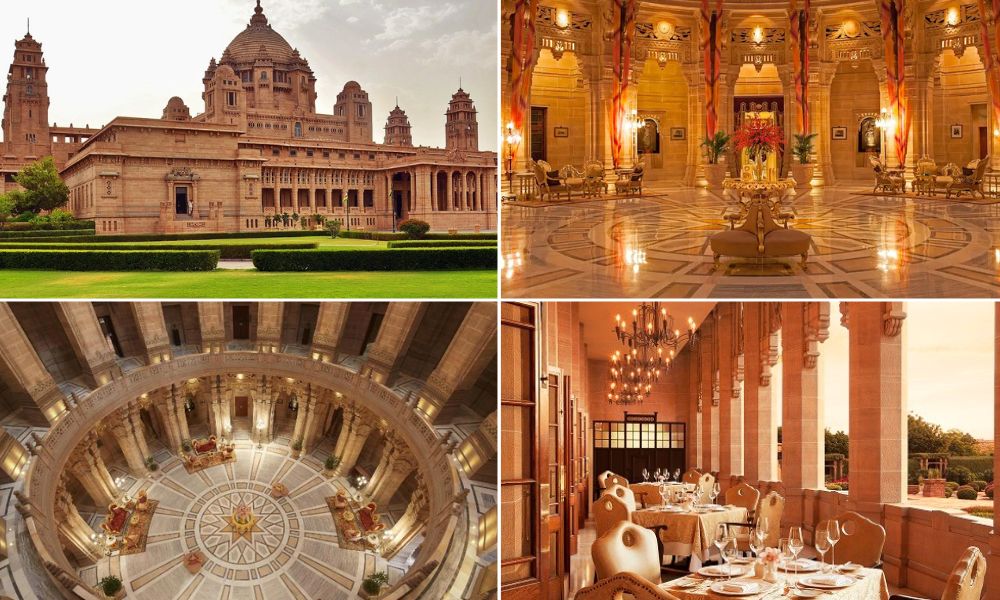 This centuries-old glorious Indian heritage hotel is where Nick Jonas and Priyanka Chopra got married. Nestled on the lap of the highest and most picturesque hill in Jodhpur – the Chittar Hill, this massive palace has magnificent ballrooms featuring the Mewar Hall and Marwar Hall.
4. Fort Rajwada, Jaisalmer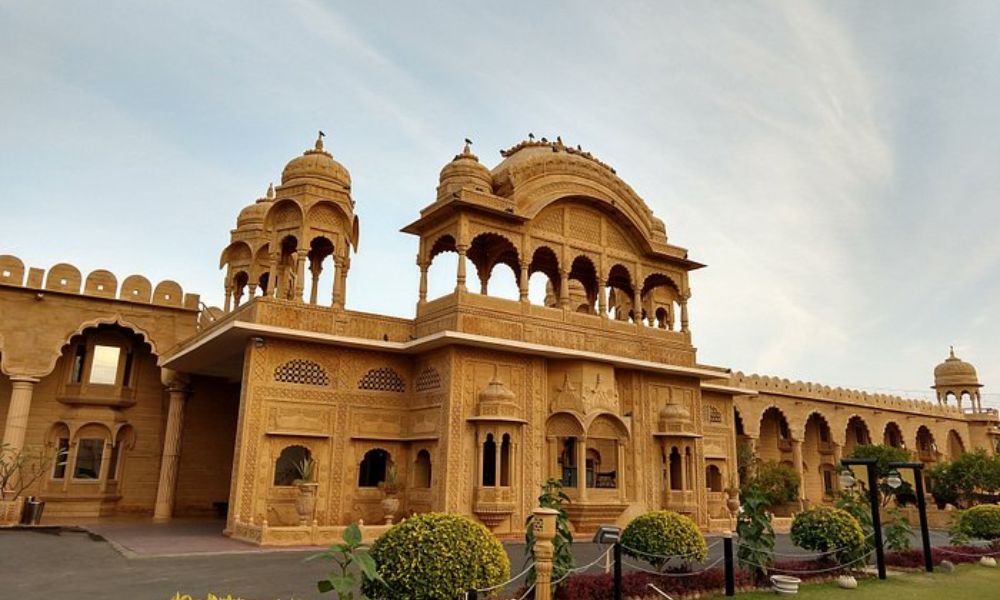 Situated amidst the proximity to the very famous Thar Desert, Fort Rajwada is a splendor example of beauty. It provides the awesome experience of a real Rajputana with your would-be queen. The best thing is that this fort has its own skilled and experienced team to organize events, however, you can hire your own wedding planner and organizer as well.
5. Khimsar Fort, Jodhpur
This fort for weddings in Jodhpur includes the descendants of the Khimsar family. This 15th-century fort is located in the hinterland, providing guests the amazing chance to visit the stone mason, local goldsmith, potter, and weaver. Wedding planning in this fort will help you in making your wedding more regal while experiencing the original Rajputana hospitality.
6. Alila Fort, Bishangarh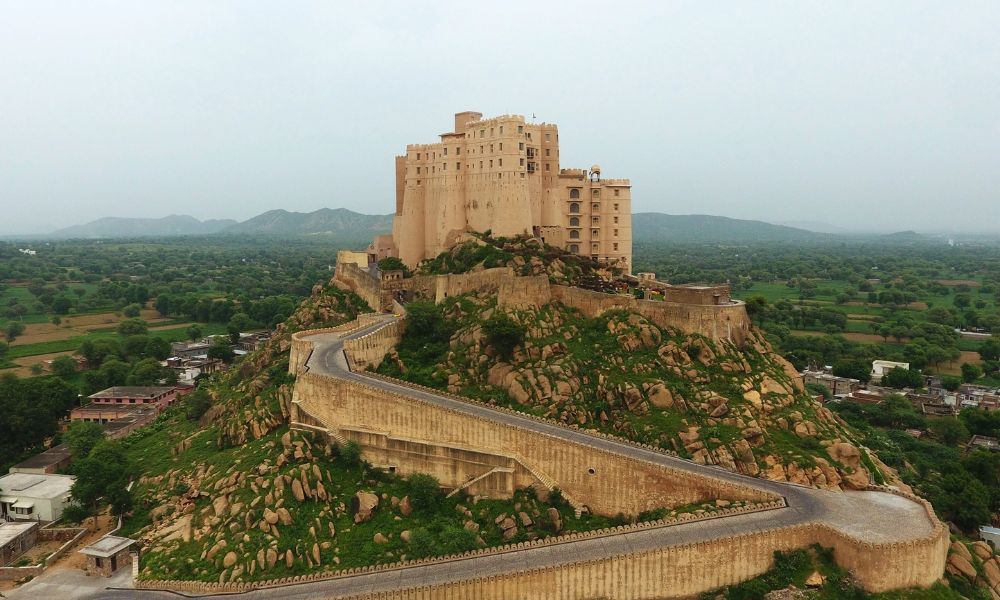 This is a 5-star palace fort for weddings located in the village of Bishangarh. This fort has extensive and impressive designs inspired by the Mughals and the British. Stone jaali work, Thikri mirror work, block printing, Jharokha-style windows, traditional style door, and carpets provide the 'home-away-from-home' quintessence.
7. Mehrangarh Fort, Jodhpur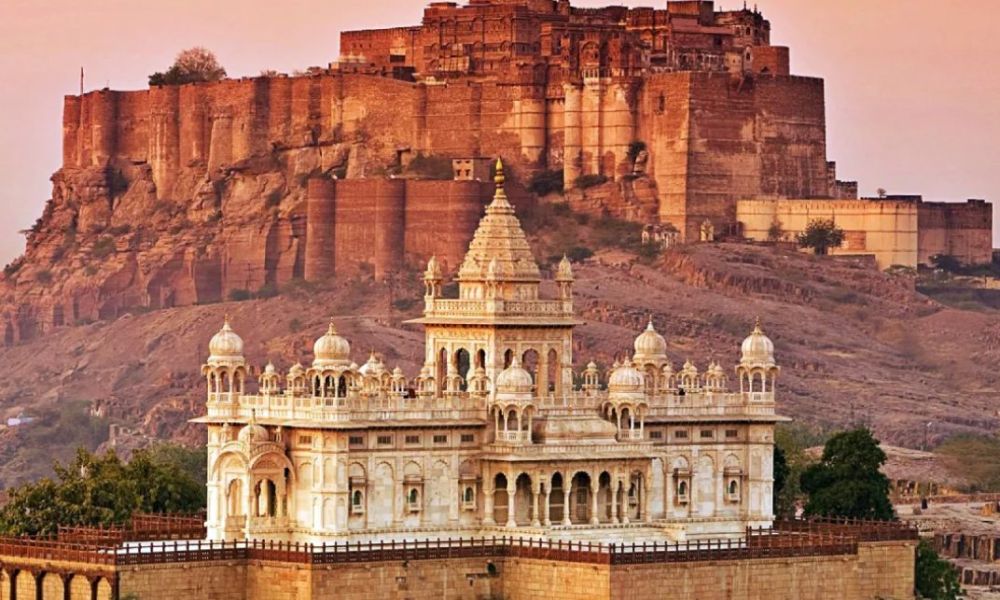 Famous as the 'Work of Giants' by Rudyard Kipling, Mehrangarh Fort, or the Citadel of the Sun is located 125 meters above Jodhpur city. Built by the Rajputs, this red sandstone structure can spook you with its inspiring magnificence. It has 7 entry gates and stunningly carved ornate walls. This is the best fort palace for a big fat wedding celebration.
8. Mundota Fort, Jaipur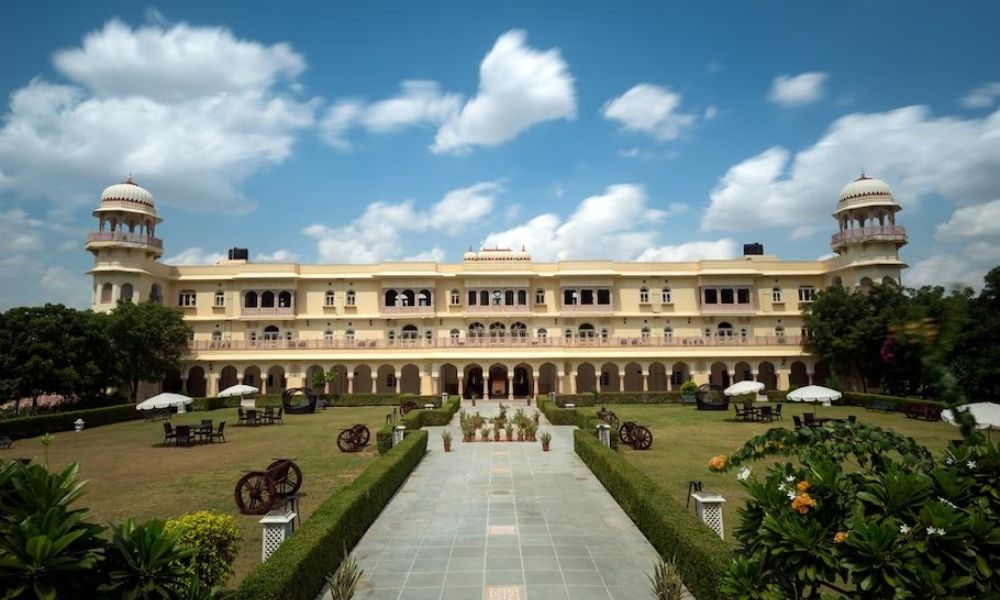 The 450-year-old fort is located in the Mundota village which is 23 km away from Pink City Jaipur. Sprawling over 10 acres, this well-restored war fort has 12 venues to organize different functions. You can also host a polo match between the guests of the bride and groom as this fort is an abode to the first luxury heritage polo resort in India.
9. Fort Jadhavgadh, Pune
This 300-year-old Royal Maratha Fort is situated on a hillock and spread over 22 acres of land. This is the only heritage in Maharashtra that allows fort-style destination weddings. Add activities revolving around the bullock car, Shivaji martial arts, and more riding into your dream wedding festivities.
10. Amber Fort, Jaipur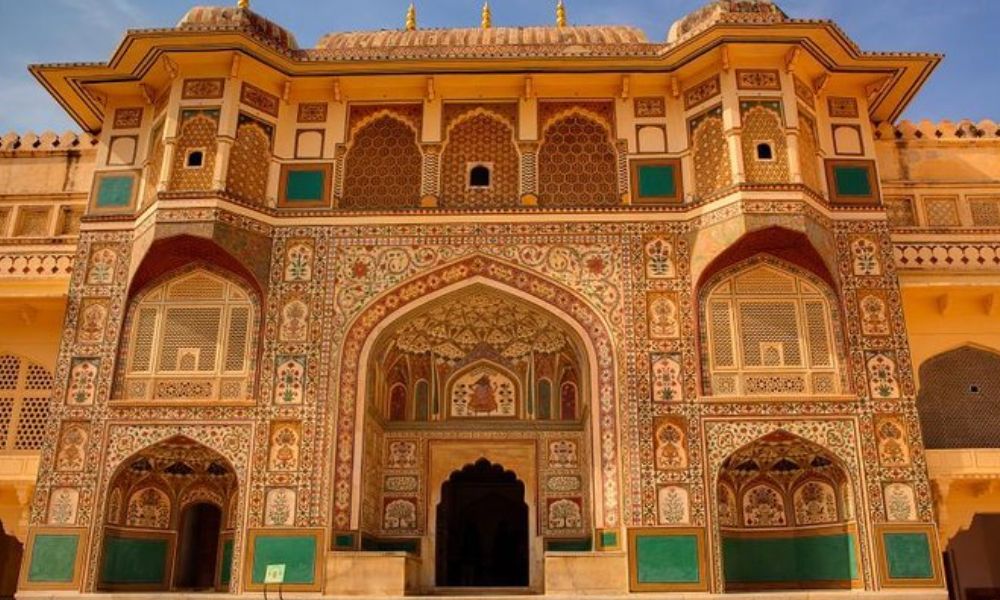 Providing lucrative wedding planning packages, this huge palace fort is situated just 11km from the main city. The massive palace complex was built with pink and pale yellow sandstone. It is divided into 4 main sections to host multiple wedding functions.
Related: Elevate Your Wedding Experience: 10 Best Forts in India for Wedding