India is a colorful and magical nation that offers a unique feel and experience from all its nooks. It has world's one of the most romantic places and other tourist destinations that draw the attention of national and international travelers. If you are looking for a romantic vacation with your dear one different from hill stations having snow-capped mountains, lakes, rivers, and waterfalls, then you'll definitely find the romantic forts worth considering.
List of Top 10 Romantic Forts in India
Here, we've created a list of the top 10 romantic forts in India. Discover stunning edifices that showcase the beauty of Indian architecture while offering a romantic backdrop for you and your partner.
1. Chanoud Garh, Jodhpur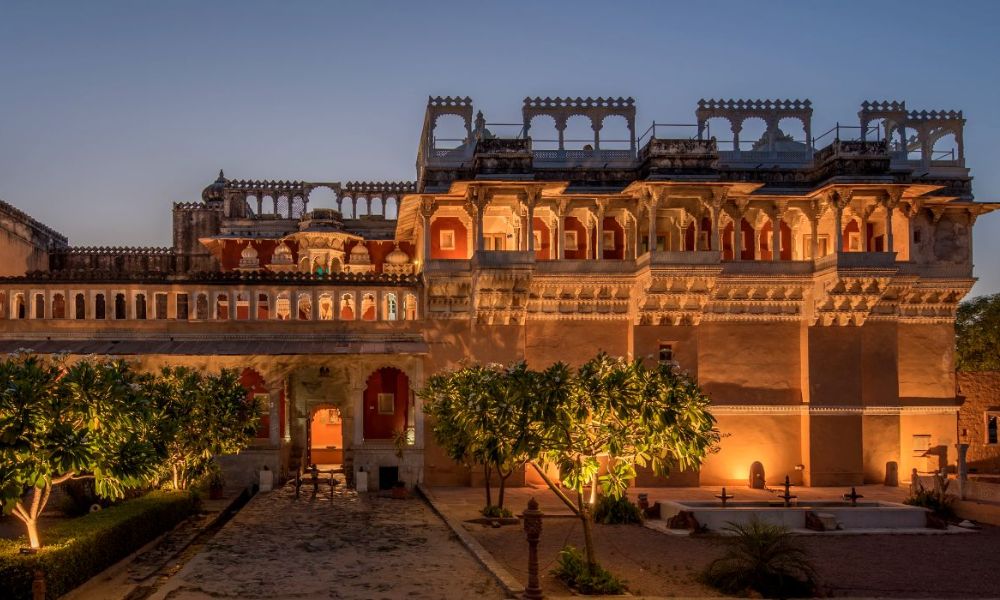 Featuring a perfect blend of splendor of magnificent fort and royal accommodation, Chanoud Garh is a heritage palace and one of the best romantic forts in Rajasthan. It stands as an oasis amidst the bright and appealing golden sands of the Thar Desert.
Over the years, the fort undergoes many changes by every generation but it still holds the charm and grandeur of the bygone era. Today, the fort is the residence of Thakur Ajeet Singh Ji and his family. There are 10 expansive suites with modern amenities and appealing antiques.
2. Jaisalmer Fort, Jaisalmer
Jaisalmer Fort, also known as the Golden Fort or Sonar Quila was built in 1156 AD and is on the competition of India's most popular and largest fort. The tawny yellow shade of the yellow sandstone converts into golden color at sunset.
3. Chittorgarh Fort, Rajasthan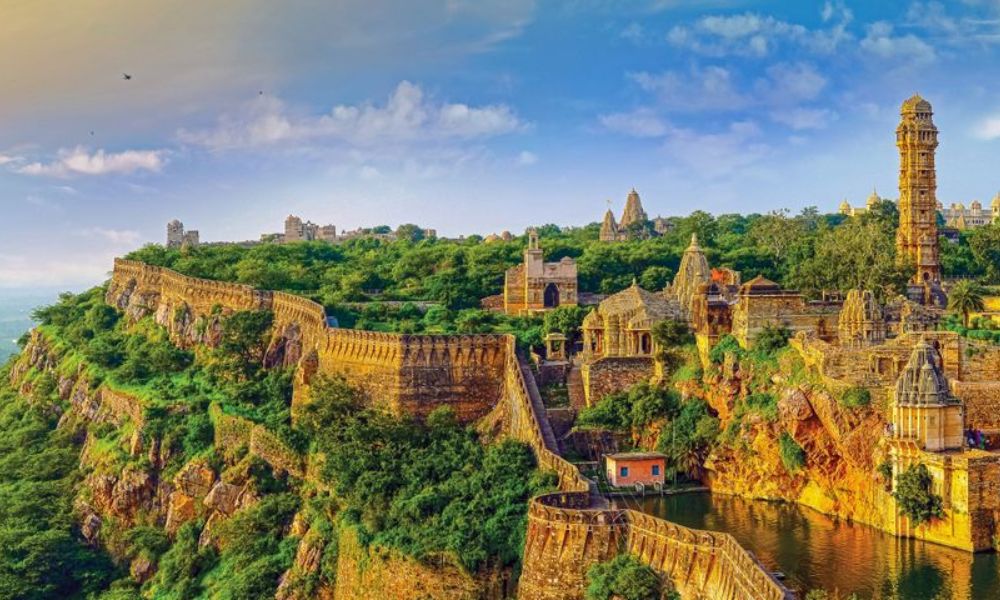 Spread over a land of 700 acres, Chittorgarh Fort has 22 water bodies. It was at its complete glory under the rule of Maharana Udai Singh and Bahadur Shah. It was built by the local Mauryans in the 7th century and over time, it has witnessed many defeats, tragedies, and jauhars.
4. Amber Fort, Rajasthan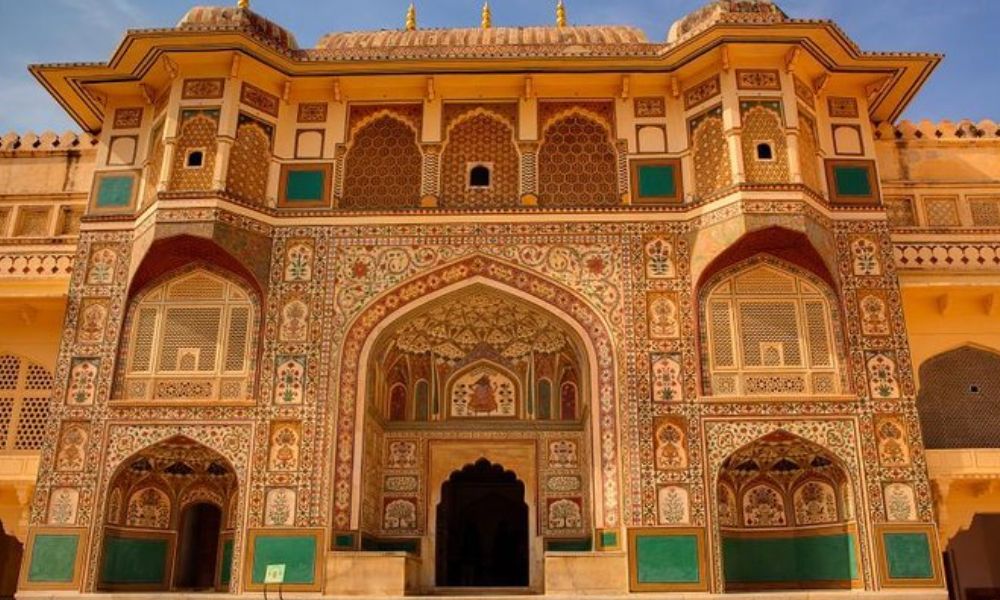 This is India's one of the beautifully crafted forts with timeless beauty. It is a UNESCO World Heritage Site as Rajasthan's one of the top six hill forts. It is built in 1592 by Rajput ruler Maharaja Man Singh I using white marble and red sandstone. Don't miss the evening sound and light show performance to learn the history of this fort.
5. Mehrangarh Fort, Jodhpur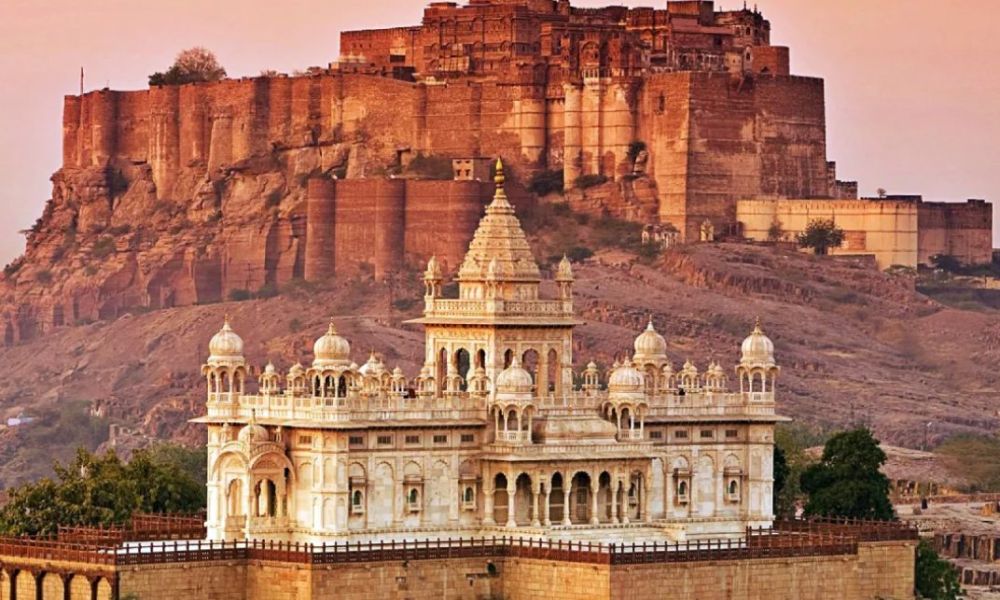 Built by Rao Jodha in 1459, Mehrangarh Fort is India's topmost fort showcasing tasteful art in the form of paintings, sculptures, and carvings. There are 7 gates and each of them were built to memorialize the victories of kingdoms.
6. Taragarh Fort, Rajasthan
A trip to Rajasthan would be incomplete without visiting this massive fort also known as the Star Fort. Featuring the Kalam miniatures of Bundi, the fort is built at 500m height in the 13th century and still has 3 water tanks dug straight into the rock.
7. Sajjangarh Fort (Monsoon Palace), Udaipur
If you're a fan of historical architecture, the magnificent Sajjangarh Fort or the Monsoon Palace would be a real treat for you. Built by Maharana Sajjan Singh of Udaipur in 1884, the fort is the crown jewel of the city. Sajjangarh Wildlife Century is surrounding this fort.
8. Shaniwarwada Fort, Pune
Built by Peshwa Baji Rao-I in 1732 over 625 acres of area, Shaniwarwada Fort has a rich Maratha Imperial architecture that dates back to earlier days. It is believed that the Prime Ministers (PM) of the Maratha rulers used to live in this fort.
9. Kangra Fort, Himachal Pradesh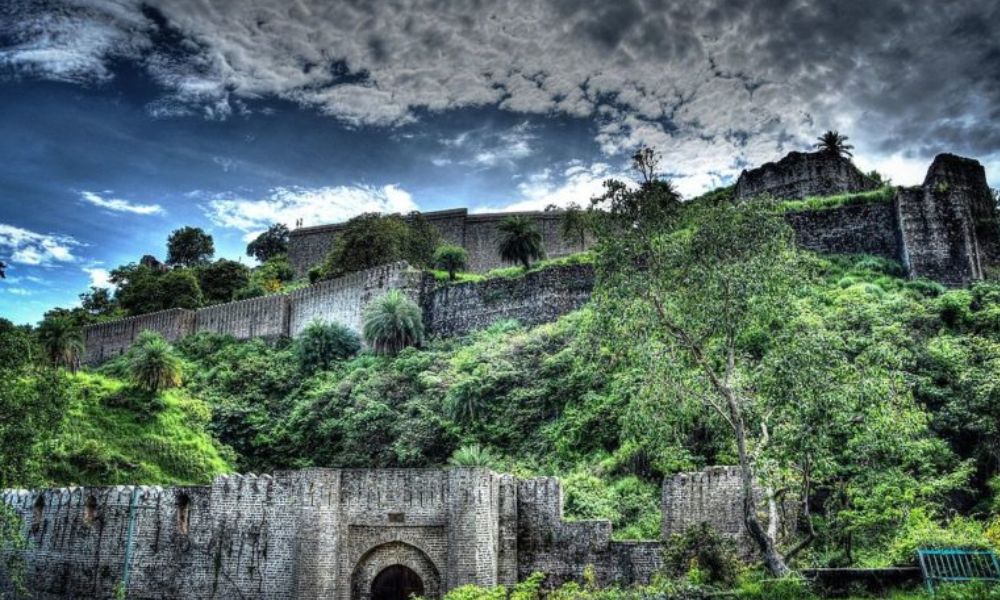 Located at the confluence of the Manjhi and Banganga rivers, Kangra Fort is constructed by the royal Rajput family and has seen many rulers over the years. It has huge 7 doors with a narrow path. The courtyards, temples, gateways, and the surrounding hilly area create an awesome blend of history and nature.
10. Gwalior Fort, Gwalior
This is a palatial 10th-century fort famous as a pearl among all Indian forts. This ancient fort has a long history and includes historic monuments. The fort gained popularity after the reign of the Rajput Tomar dynasty. It has 6 palaces and 3 temples.
Related: Love is in the Air: Top 10 Romantic Getaways in India for Couples