India has no dearth of romantic places for couples looking for a lonely time to spend some lovely and memorable time with each other. Here are the top 10 romantic getaways in India to set your heart soaring.
List of Top  Romantic Getaways in India
Here we have listed the top 10 romantic places in India that you should visit at least once with your partner.
1. Chanoud Garh, Jodhpur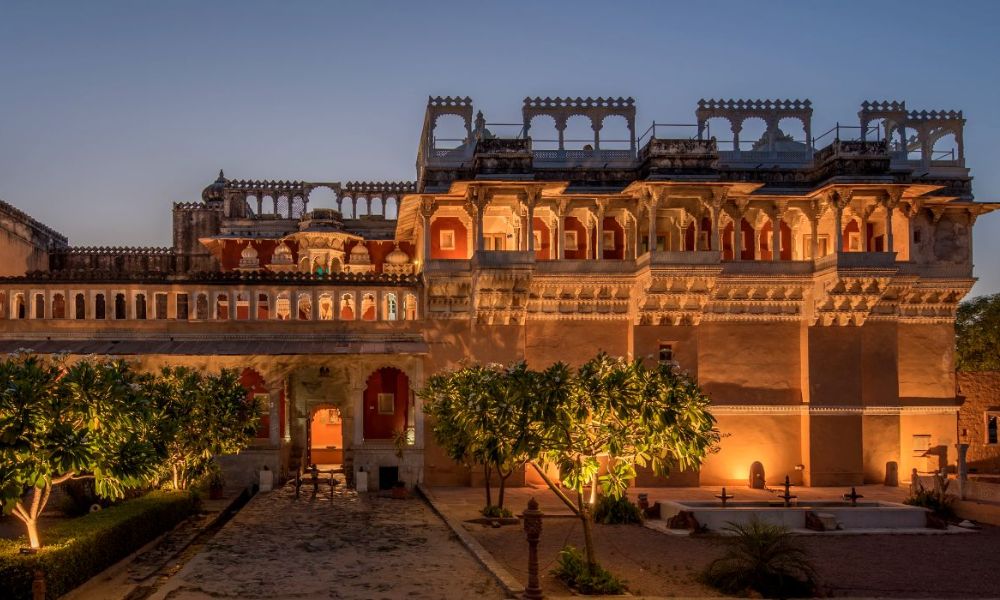 What could be more exciting and romantic than staying in the Chanoud Garh Fort palace in Jodhpur which is now converted into a romantic palace in Rajasthan? Staying in this heritage hotel will make you experience the lifestyle of Rajas and Maharajas by getting treated like kings and queens of the royal families.
The majestic palace, attention-grabbing architectural style, and the collection of antiques are kept in their original format. You can indulge yourself in thrilling activities like Jeep Safari and view the Rabari settlements. If you're visiting here during the festive season, the staff will invite you to dress in traditional festive dresses and be a part of the celebrations.
2. Darjeeling
This is one of the most romantic places in India holding an underlying charm of its own. Go for the amazing toy train ride through the Batasia Loop and don't miss the Ghoom Monastery. The majestic hills, Happy Valley Tea Garden, and attention-grabbing view of Mount Kanchenjunga are worth exploring.
3. Udaipur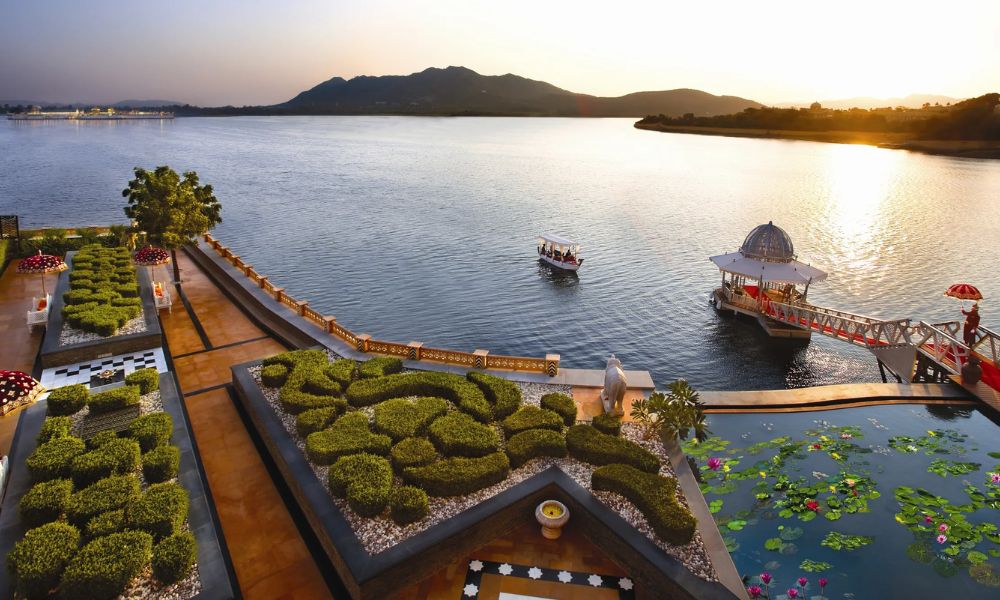 Popularly known as the city of lakes, Udaipur is famous for bustling markets, royal palaces, impressive artwork, chic cafes, and shimmering lakes. This is the most romantic city in India where couples can click memorable pictures against the background of the Sajjangarh Palace. You can enjoy the romantic sunset and canoodle with dear ones.
4. Gangtok, Sikkim
If you are planning a romantic vacation in winter, Gangtok can't be missed as it provides so many romantic moments amidst the scenic beauty of nature. It is located 1650m above sea level and has an ideal combination of urbanization and natural splendor.
5. Kumarakom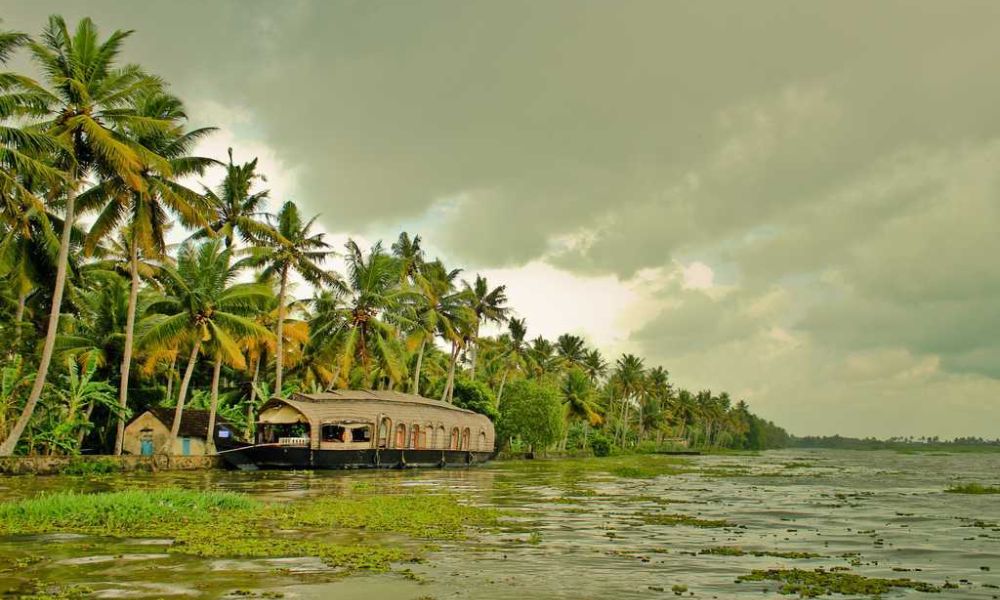 Surrounded by lush green banks, Kumarakom is a one-of-its-kind destination to enjoy a quintessentially Keralan experience. Cruising the delightful backwaters of this place on a houseboat and the sounds of water lulling a boat to a coconut tree-lined shore are unmissable experiences for honeymoon couples.
6. Goa
If you want romance, adventure, fun, and all the exciting feelings on your honeymoon, then Goa is a paradise for you. It is a universal favorite destination for couples that offer a lot to them to bring both closer. You can go for romantic walks during sunset, boat ride to Butterfly Beach, visit the Mandovi's thick mangroves, and enjoy a happening vibrant nightlife.
7. Manali
Enclosed by picturesque natural beauty from all the nooks, snow-capped Manali in HP (Himachal Pradesh) is the must-visit destination for couples. Solang Valley and Rohtang Pass are two famous attractions to enjoy numerous adventuring activities like ziplining, snow scooters, skiing, zorbing, paragliding, and more.
8. Andaman
Synonymous with romance and fun, Andaman is an island paradise of India with turquoise waters, tropical forests, and white sandy beaches. A trip to Neil Islands, Ross Island, and Havelock Island is highly famous among visitors. You can engage in various activities like snorkeling, kayaking, scuba diving, and sea walking.
9. Munnar, Kerala
Escape from the monotonous and stressful lifestyle and relax in the serene environment of the divine Munnar tourist destination. You will immerse in eternal peace while sitting quietly and watching the sunset views or while having a relaxing spa session. Don't miss the romantic walk amidst picturesque and lush green plantations or coffee estates.
10. Ooty, Tamilnadu
This is the scenic hill station in the Nilgiris with breathtaking lush greenery all around. You can go for a peaceful boat ride across Ooty Lake and discover the green tea gardens. You will fall in love with the beauty of Catherine Falls. Don't forget to buy delectable handmade chocolates and antiques here.
Wrapping Up
As we conclude our journey through the top 10 romantic getaways in India, we hope you have found inspiration for your next romantic vacation with your partner. India has an abundance of breathtaking destinations that can ignite the spark of love and help you create unforgettable memories with your loved one.
Remember, a romantic getaway is not just about the destination but also about spending quality time with your partner. So, don't forget to immerse yourself in the local culture, try the local cuisine, and indulge in activities that you both enjoy.
We hope this blog post has helped you plan your next romantic escape, and we wish you a happy and love-filled journey ahead.
Related: Exploring the Majestic Fort Palaces in India: A Journey Through History & Architecture