Wish to treat yourself with the real royal treatment in India? Why not plan a stay in India's top royal hotels where you can get a royal experience along with being treated like a king or queen?
List of Top 10 Royal Hotels in India
Here, we bring the list of the top 10 royal hotels in India build hundreds of years ago.
1. Hotel Chanoud Garh, Jodhpur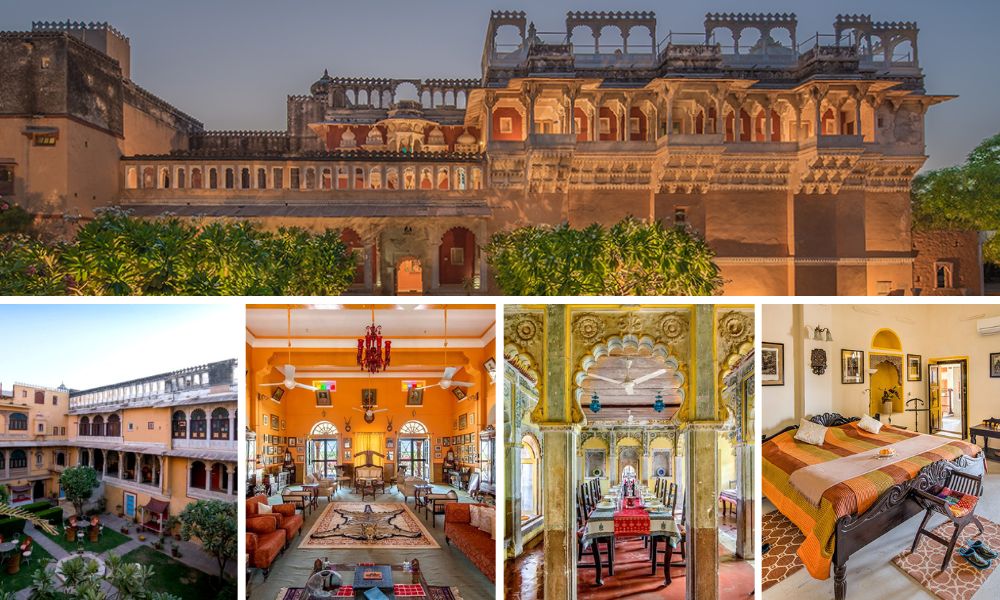 Whether you are looking to relax from the monotonous lifestyle, chase the excitement of adventure, or spend quality time with loved ones, Chanoud Garh Hotel (one of the best royal palaces in Rajasthan to stay) has something to meet all your travel and stay needs. This is a land dotted with exciting tales of valor and multiple chapters of history.
The luxurious rooms and suites feature awe-inspiring traditional architecture. The hotel honors the traditional Rajasthani, Central Indian, and Marwari cuisines. Guests are provided with the option to select non-spicy or spicy meals as per their taste and preference. You can even plan an unforgettable and special wedding at this hotel by booking it as your ultimate wedding venue.
2. Taj Nadesar Palace, Varanasi
This 5-star hotel in Varanasi is driven by an individual whose family has been constantly serving the royal family for generations and relaxing at the Jiva Spa. Don't forget the tee off at the mini golf course to enjoy the guided tour of the Taj Nadesar Palace. The hotel is set amidst Jasmine fields and Mango orchards.
3. Ratan Vilas, Jodhpur
Once the private home of Maharaj Ratan Singh, Ratan Vilas is a heritage and royal hotel today just 10 minutes away from the Sadar Market. The secluded courtyards, family mansion, and neatly-manicured lawns describe the stories of Rajput nobility and interesting tales of the long-gone era.
4. Umaid Bhawan Palace, Jodhpur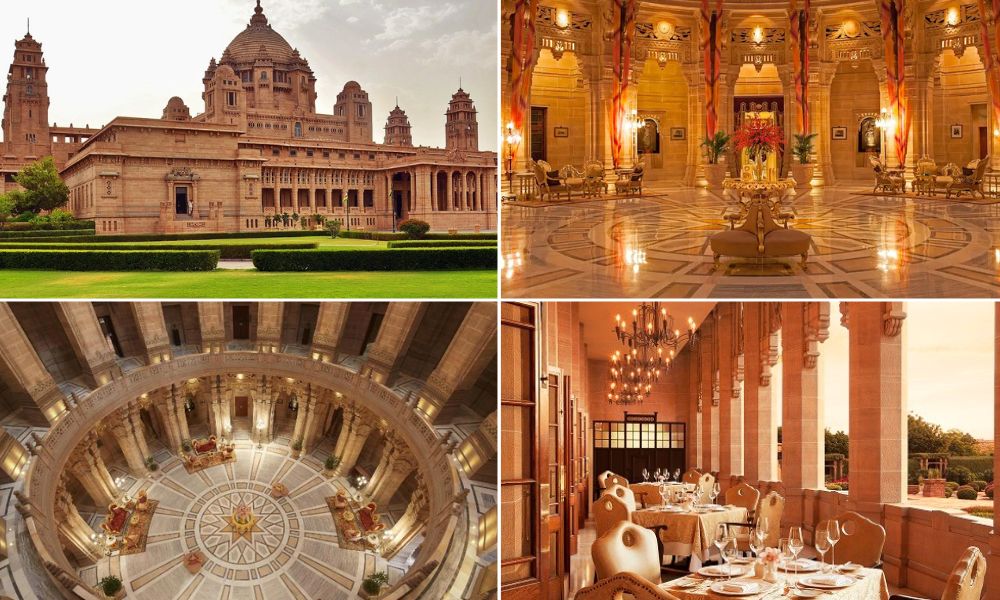 Located amidst 26 acres of lush garden, Umaid Bhawan Palace is a 5-star royal hotel in India constructed between 1928 and 1943. It is considered the world's one of the largest private residencies in India. Don't miss the Champagne Museum Walk to discover the unique assortment of Edwardian and Victorian antiques with a champagne glass in hand.
5. Taj Rambagh Palace, Jaipur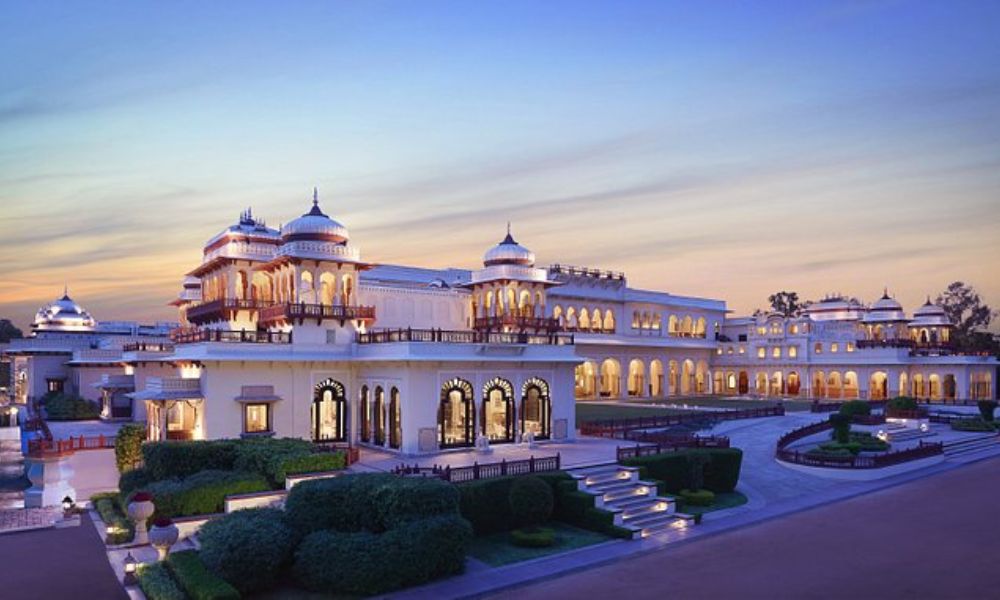 Transformed into a plush hostel in 1957, Taj Rambagh Palace was originally constructed in 1835. It has 78 beautifully restored grand luxury rooms and suites stunningly decorated with hand-carved marble. Right from your arrival till your departure, you'll be served with Rajput traditions of hospitality.
6. Taj Lake Palace, Udaipur
Once used as a summer retreat by the Mewar Royal family, Taj Lake Palace is made of marble locally sourced from Rajnagar. This 5-star palace hotel in Udaipur has signature specialty restaurants and offers an authentic taste of true Rajasthani and other dishes from India. This hotel has 18 grand suites and 75 luxurious rooms.
7. Samode Haveli, Jaipur
This is one of the topmost royal heritage hostels in old Jaipur constructed 225 years ago as the abode of the rulers of Samode. This traditional Indian mansion is located in a lush garden with eye-catching apartments organized in a sequence of cherished courtyards. It allows guests to immerse themselves in the Rajasthani traditions of hospitality.
8. Jaiwana Haveli, Udaipur
This is a 24-room family-run small hotel in Udaipur that was once one of the jagirdars of Maharanas of Mewar and a private hearthstone of the Thakur of Jaiwana. Many popular monuments like Pichola Lake, gardens, etc. are within easy walking distance from the Jaiwana hotel.
9. Amet Haveli, Udaipur
Built during the rule of Maharana Jagat Singh Ji between 1734 and 1752 A.D., Amet Haveli features 22 lake-facing rooms including 6 heritage deluxe rooms, 8 heritage suites, and 8 super deluxe rooms. The entire accommodation is equipped with contemporary amenities but still features the old world's unique charm.
10. Taj Falaknuma Palace, Hyderabad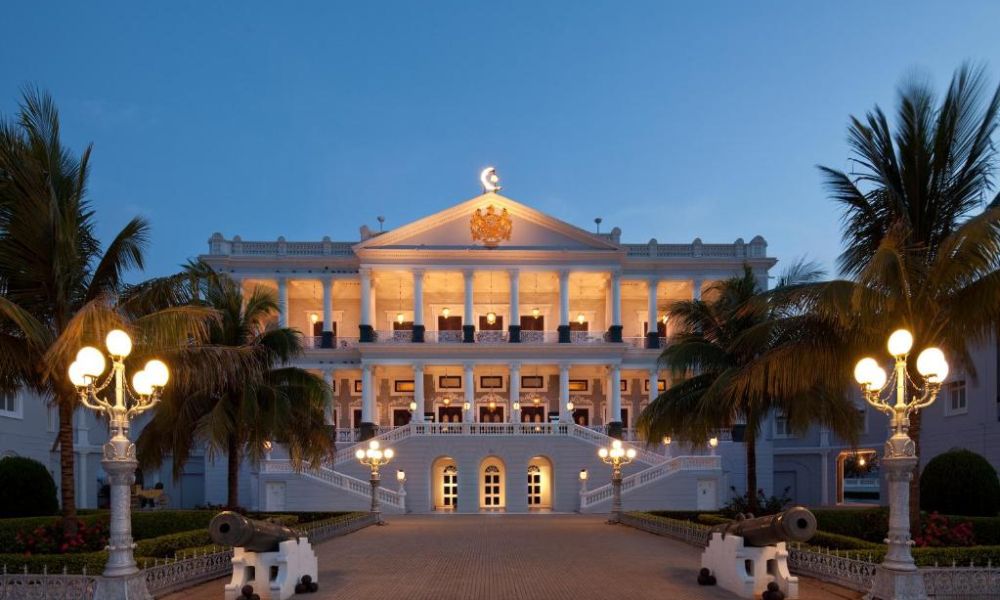 Built-in 1894, Taj Falaknuma Palace is perched 2,000 feet above the city of Hyderabad and allows its guests to enjoy the journey of the gilded ages where opulence is celebrated and provided in the same measure. In the library section, you will explore one of the excellent collections of the Quran in India.