Chanoud Garh - One of the Best Romantic Forts in Rajasthan
Every couple deserves a special getaway, an intimate holiday to propose, rekindle their romance, honeymoon, or a relaxing staycation to unwind at an exotic destination that sets the perfect mood. Chanoud Gardh a romantic fort in Rajasthan is your ideal destination to do so.
The unique blend of rustic beauty and heritage charm, Chanoud Garh one of the best romantic forts in Rajasthan is an ideal romantic locale that offers majestic splendour, inviting you to relive the days of yore in this breathtaking fort palace, which has witnessed a thousand love stories over time.
This 300-year old fort Chanoud Garh has been categorized as one of the most romantic properties in Rajasthan that channels the romanticism of the desert in its unmatched grandeur. 
Fort Chanoud Garh - The Best Fort in Rajasthan for Wedding
Whether you are looking to de-stress or chase the thrill of adventure, Chanoud Garh has something to offer for everyone. With elegant, airy rooms embellished with traditional accents, couples can enjoy the peaceful serenity of one of the foremost romantic getaways in Rajasthan.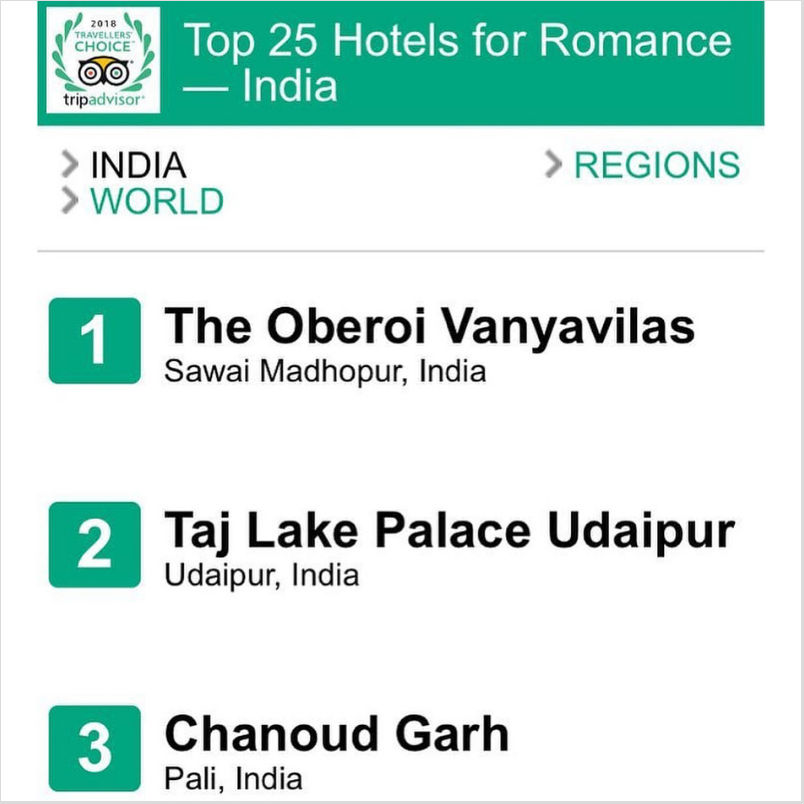 An array of romantic offerings can be experienced at the fort palace that includes a cosy candlelight dinner on the rooftop with the fragrance of roses wafting in and our selection of delectable wines to choose from. Folk dances and soulful music set the perfect ambience for memorable evenings as you soak in the atmosphere at the historic hotel, leaving the hustle-bustle of the city far behind.
 A bit of history will take you back to the time of Kings and Queens as you walk hand in hand during the village walk, discovering the unique culture and history around what has been described as an enviable fort to stay in Rajasthan. Unwind on the terrace in the evenings with breathtaking views of the sunset over the Aravali hills.
As part of your palace stay in Rajasthan, you can explore Chanoud Garh itself, learning about its antiquity, wandering through the once concealed passageways, special rooms, temple decorated with ancient paintings, losing yourself in the many richly decorated cosy nooks and crannies in the palace.
Outdoorsy couples can revel in wildlife excursions and the Jeep safari that reveals the countryside, the traditional ways of salt mining in the salt pans, as well as the picturesque, quaint village.
Along with the bespoke experiences, as one of the foremost romantic palaces in Rajasthan, Chanoud Garh offers you the opportunity to experience the magnificence of royalty in the palace, making it an authentic, memorable romantic getaway in Rajasthan like no other.
Hotel Chanoud Garh – One of the Luxurious & Romantic Getaways in Jodhpur, Rajasthan
Plan an Unforgettable Wedding at Hotel Chanoud Garh!
Book Your Wedding Venue Now